What Is athenaOne?
athenaOne organizes the moment of care, performs administrative and quality services to ensure full payment, and tracks all physician orders so doctors can focus on what they do best. Deliver high quality care. With athenaOne, Doctors benefit from continuous access to the best practices of the nation's largest clinical network, the most up-to-date and extensive quality rules and industry guidelines, and 24/7 support.
Who Uses athenaOne?
physicians, physician executives, clinical managers, practice managers, office administrators, healthcare executives, c-levels, hospital administrators, nurse practitioners, physician assistants
Where can athenaOne be deployed?
Cloud, SaaS, Web-based, Mac (Desktop), Windows (Desktop), Android (Mobile), iPhone (Mobile), iPad (Mobile)
About the vendor
athenahealth
Located in Watertown, US
Founded in 1997
Phone Support
24/7 (Live rep)
Chat
Countries available
United States
About the vendor
athenahealth
Located in Watertown, US
Founded in 1997
Phone Support
24/7 (Live rep)
Chat
Countries available
United States
athenaOne videos and images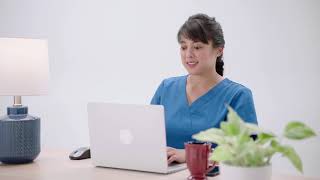 Compare athenaOne with similar products
Features of athenaOne
Appointment Scheduling
Billing & Invoicing
Charting
Claims Management
Claims Scrubbing
Code & Charge Entry
Coding Assistance
Compliance Tracking
Customizable Dashboard
Decision Support Systems
E-Prescribing
EMR/EHR
For Medical Purposes
For Mental/Behavioral Health Practices
HIPAA Compliant
Immunisation & Allergy Tracking
In-Patient Management
Initial Assessments
Insurance Eligibility Verification
Inventory Management
Invoice History
Medical Billing
Medical History Records
Messaging
ONC-ATCB Certified
Out-Patient Management
Patient Engagement Software
Patient Intake
Patient Records Management
Patient Scheduling
Physician Scheduling
Practice Management
Remittance Advice
Remote Treatment Plans
Self Service Portal
Treatment Planning
Vaccine Management
Video Conferencing
Jarred
LPN II in US
Verified LinkedIn User
Hospital & Health Care, 11-50 Employees
Used the Software for: 1+ year
Very easy to pick up and get going.
Pros:
The user interface is very friendly and everything is set up to guide you through easily while entering patient information.
Cons:
Sometimes the add on software like the label printer and document printer would stop working, but that is rare.
Hospital & Health Care, 201-500 Employees
Used the Software for: 2+ years
Good working system for claims management
Pros:
I like the ease of navigating the system. It also has a lot of how to videos to help you with the system
Cons:
The manual part of hub g to create your own rules in order for it to work correctly
Medical Practice, 2-10 Employees
Used the Software for: 6-12 months
Source: SoftwareAdvice
Alternatives Considered:
Tread Carefully and do not believe the sales rep
Comments: The EMR is ok to work with. I think combining with the RCM has really made the experience terrible. Please do not use their RCM or their billing service, you will lose money, miss deadlines for timely filing. They don't notify the practice if there is a large patient balance so you can't collect on time. They are so slow in updating patient and insurance payments so you don't know on time if your claims are denied early enough to take corrective action. This has been more frustrating. Once I took up the billing myself, life was so much easier. They also said you could downgrade at anytime, well there are stipulations to that, DO NOT BELIEVE WHAT THEY TELL YOU. They say you'll have CSM (customer service manager) to help make sure your billing is going well; well, that's if you ever get one to speak to you. They were supposed to reach out monthly to ensure you are getting all the money due to be paid to you, no one reached out to me. 3 months in, I started wondering so I reached out, then they switched me to someone else who was trying to sell me more products. I would not recommend their billing services or RCM at all. Just get your own biller.
Pros:
The EMR has good templates, the patient portal is pretty good. Implementation was the worst, they use these people who live in other countries who have the most minimum knowledge so implementing this was as stressful as using their RCUM. I had to ask for someone else because my go-live date was due and this guy could not answer my questions.
Cons:
The RCM and billing service is the worst. Don't even attempt it.
Hospital & Health Care, 2-10 Employees
Used the Software for: 2+ years
Sea change
Comments: When we selected athenaOne, we requested an (unreasonable) implementation within one month. They (appropriately) warned that this was not recommended but went along with us and WE DID IT. There were definitely issues that had to be addressed going forward but it was accomplished fairly quickly and smoothly and we were moving onto process improvement within the two months of implementation. We did identify and make improvements. Implementation for our Ortho group was 3/1/2019 and for the GYN group was 5/1/2019. In 10/2019, our accountant reported that we were better than we had been in 20 years! This is the sea change that occurred. The amount of clinical work and number of patients was not significantly different and despite high staff turnover, a location change, and a new EHR, the improvements that we were able to identify and implement moved us from being underwater to riding a wave of success.
Pros:
The most important features of athenaOne which have produced a SEA CHANGE for our practices are 1) easy access to demographic, clinical, scheduling and billing information regardless of your role, 2) remarkable and rigorous data collection and report functions that allow optimal decision-making and tracking of business functions, and 3) an optimal platform for developing and implementing PROCESSES which improve efficiency, reduce human work and reduce human error.
Cons:
The only thing I don't like is that I don't optimally use all of the features because I haven't learned what they are yet! We have been using athenaOne for a little over three years and there are still a large number of features and processes that I could implement or use in our small practices. There is always a better way!
Pam
Faulty- UT Nashville FM residency in US
Medical Practice, 501-1,000 Employees
Used the Software for: 2+ years
Review of Athena One
Comments: I have used two other systems, Athena One is good, anc continues to improve based on requests from providers which I appreciate
Pros:
Templates, macros, ability to use others macros, templates
Cons:
too many clicks for everything, too many update videos