What Is Splunk Enterprise?
Trusted by 92 of the fortune 100, Splunk is a customizable data analytics platform that empowers you to investigate, monitor, analyze and act. From IT to security to business operations, Splunk is the data-to-everything platform that enables you to take action in real-time. With Splunk, you can predict and prevent IT problems, streamline your entire security stack, minimize unplanned downtime, and explore and visualize business processes for increased transparency all in one platform.
Who Uses Splunk Enterprise?
Organizations worldwide that want to create real-time business impact from their data. Solutions for IT, security, IoT and business operations.
Where can Splunk Enterprise be deployed?
Cloud-based
On-premise
---
About the vendor
Splunk
Located in San Francisco, US
Founded in 2012
Splunk Enterprise support
Splunk Enterprise pricing
Starting Price:
US$1,800.00/year
Yes, has free trial
Yes, has free version
Splunk Enterprise has a free version and offers a free trial. Splunk Enterprise paid version starts at US$1,800.00/year.
get a free trial
About the vendor
Splunk
Located in San Francisco, US
Founded in 2012
Splunk Enterprise support
Splunk Enterprise videos and images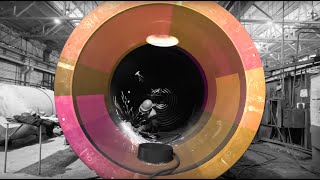 Features of Splunk Enterprise
AI/Machine Learning
API
Access Controls/Permissions
Activity Dashboard
Activity Monitoring
Activity Tracking
Ad hoc Reporting
Alerts / Escalation
Alerts/Notifications
Anomaly/Malware Detection
Anti Virus
Application Management
Application Security
Archiving & Retention
Audit Trail
Baseline Manager
Behavioral Analytics
CPU Monitoring
Capacity Management
Change Management
Cloud Application Security
Compliance Management
Compliance Tracking
Configuration Management
Connectivity Management
Corrective and Preventive Actions (CAPA)
Cost Management
Customizable Dashboard
Customizable Reports
Dashboard
Dashboard Creation
Data Aggregation
Data Analysis Tools
Data Discovery
Data Management
Data Mining
Data Security
Data Visualization
Diagnostic Tools
Endpoint Management
Event Analysis
Event Logs
File Integrity Monitoring
Firewalls
High Volume Processing
IP Address Monitoring
IT Monitoring
Incident Management
Incident Reporting
Internet Usage Monitoring
Intrusion Detection System
Inventory Management
Investigation Management
Issue Auditing
Knowledge Management
Log Analysis
Log Collection
Log Management
Machine Learning
Maintenance Scheduling
Modeling & Simulation
Monitoring
Multi-Cloud Management
Multiple Data Sources
Natural Language Processing
Network Analysis
Network Monitoring
Patch Management
Performance Analysis
Performance Metrics
Performance Monitoring
Policy Management
Predictive Analytics
Real Time Analytics
Real Time Data
Real Time Monitoring
Real Time Notifications
Real Time Reporting
Remediation Management
Remote Access/Control
Reporting & Statistics
Reporting/Analytics
Resource Management
Risk Assessment
Risk Reporting
Root Cause Analysis
Scheduling
Search/Filter
Self Service Portal
Server Logs
Server Monitoring
Service Level Agreement (SLA) Management
Simple Network Management Protocol (SNMP)
Task Management
Third Party Integrations
Threat Intelligence
Threshold Alerts
Ticket Management
Uptime Reporting
VPN Software
Visual Analytics
Visual Discovery
Vulnerability Protection
Vulnerability Scanning
Web Traffic Reporting
Splunk Enterprise Alternatives
Reviews of Splunk Enterprise
Sachin
DevOps Engineeer in India
Verified LinkedIn User
Computer Software, 10,000+ Employees
Used the Software for: 6-12 months
Splunk: A Monitoring Tool for all your needs
Comments: If i have put a word it would say "Fantastic". The functionalities Splunk provides eases team to manage/monitor their IT infrastructure and internal application you will be well aware about the performance of your applications. Setup alerting and take necessary actions in stipulated time to overcome all the issues which may affect your application performance.
Pros:
Splunk offers various features whether you need to setup monitoring on your server, application logs based on logs ingestion set alerts so that teams got notified on real time and take actions accordingly. In this way, it helps to monitor application which are mission critical. You can make dashboards in Splunk where you can configure various components such indexes, data inputs and schedule reports as well. To achieve additional functionalities we can install third party apps as well such as AWS Add on for cloud watch log ingestion.
Cons:
From Admin perspective, I found user access management a little difficult. The roles of access management becomes complicated because some time the config files for that didn't came very handy. Other then that I think all in all Splunk provides fulfill all of the requirements.
Verified Reviewer
Director of Information Security in US
Verified LinkedIn User
Health, Wellness & Fitness, 1,001-5,000 Employees
Used the Software for: 2+ years
Splunk Enterprise, not just a SIEM
Comments: We have been using Splunk Enterprise, ES, ITSI, and other Splunk parts for 6+ years in production. This has helped us reduce staff in some cases, increase response time in most cases, and allow non-IT teams to get data and metrics in a fast efficient way.
Pros:
The versatility is amazing. The same data in logs, such as IIS, can be used for Security, Application performance, and even error handling. This allows us to use one log to help multiple teams. This is just one example.
Cons:
Start up takes someone who has had some training. While searching and output is easy, its the onboarding of custom apps that takes the know how.
Alternatives Considered: LogRhythm Log Management and Sumo Logic
Reasons for Switching to Splunk Enterprise: Versatility with custom applications we create in house.
Verified Reviewer
Software development Engineer in India
Verified LinkedIn User
Financial Services, 10,000+ Employees
Used the Software for: 2+ years
Best friend for debugging
Comments: Splunk basically makes debugging and monitoring easier and touch less. I can easily debug by starring the rolling logs from different instances in single screen.
I can monitor multiple components and multiple metrics, without running commands manually with custom plugins.
Pros:
Splunk comes with lot of in-built templates for each and every feature like log visualisation, dashboarding, traces,etc This makes the developers life lot easier. I can't think of any other logging tool that is snappy as well as accurate. I love the fact how easily I can plug it in my docker-compose to push container logs.
Cons:
Even though, it offers numerous features for different needs, each feature has its own learning curve. For instance log visualisation needs querying skills, which may be in natural language but it takes bit of time to get familiar.
Patrick
IT Application SR Dev in US
Used the Software for: 2+ years
Spunk Review
Pros:
It allows me to bring a lot of information into one friendly view. It's a great security audit tool.
Cons:
It has limited functionality. It is a very memory intensive system. It does not integrate with Lennox.
Davis
Principal Security Researcher in US
Computer Software, 11-50 Employees
Used the Software for: 2+ years
The most expensive tool, requiring highly-skilled employees, capable of limitless value
Comments: Splunk's SPL is a flexible, straight forward query-language with aspects of SQL, R, Python, and Bash. The fact that an analyst can learn to be an engineer through using the platform provides ease of growth. It is unmatched in its automation to make data actionable, while providing reporting and visualization capabilities.
Pros:
Splunk is provides a single tool for log aggregation, log analysis, and visualizations. Threat hunting, applying threat intelligence, and incident response are easily repeatable; pushing organizations to proactive security processes.
Cons:
Splunk is expensive, especially when an organizations is exploring and building new security or data use cases. It also requires a lot of engineering maintenance, making the quality of the data highly-dependent on the skill(s) of those supporting it. Many organizations do not maximize its benefit because it is poorly managed or supported by low-skilled employees.
Alternatives Considered: Elastic Stack
Reasons for Switching to Splunk Enterprise: Splunk scales in all aspects except price. Organizations that are serious about security and SIEM tools will see the value in their investment almost immediately. The insights from the analytics and development capabilities are not available in other tools with this level of ease.