Who Uses TeamSupport?
B2B Technology companies with support/product teams who want to reduce support costs by better understanding their customers, enhancing internal collaboration, & improving the customer experience.
What Is TeamSupport?
TeamSupport is the leading B2B-focused customer support solution that helps you build satisfaction and loyalty. A scalable, all-in-one support solution designed for B2B companies to make collaboration easy. Empower your support team to create better customer experiences that are focused on improving and maintaining customer relationships. We are used by B2B companies in software, healthcare, & transportation. Be a more efficient team that streamlines communication and ticket management
TeamSupport Details
http://www.teamsupport.com
TeamSupport Pricing Overview
TeamSupport does not have a free version but does offer a free trial. TeamSupport paid version starts at US$50.00/month.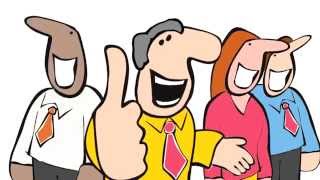 Play
Pricing Details
Per month, per user with annual billing
Deb L.
SAP Analyst
Consumer Goods, 501-1,000 Employees
Used the Software for: 6-12 months
Overall Rating

Ease of Use

Features & Functionality

Customer Support

Value for Money

Likelihood to Recommend
Reviewer Source

Reviewed on 14/05/2019
"Great Solution"
Comments: We use it as our one-stop shop for all IT service issues. We utilize a 3rd party provider for network and hardware setup type needs, but our users are now trained to simply use our internal Team Support service desk for all things IT related. We triage and forward to our 3rd party IT provider, as needed, but most things we are able to self serve from our internal IT team. Our users know that we are responding and feel like their IT needs are being serviced much quicker and more accurately the first time.
Pros: Setting up Team Support for our use was generally painless. We knew that we needed a cloud-based solution that offered "out of the box" functionality that could grow as our needs changed. We applied the KISS concepts and have tweaked as needed. Tweaking and customization is not complex; it's very straight forward plus we were provided with great coaching along the way. We also love using the Portal and Wiki, and often refer our users to both. And our users have adopted very well for the most part.
Cons: It works. Like anything I wish for a couple of minor things. It would be nice if I didn't have to refresh at times to cause a "read" ticket to no longer show as "unread", but eh, that's no big deal in the grand scheme of things.
Reviewer Source

Reviewed on 14/05/2019
Balasubramani A.
Technical Support Specialist
Banking, 2-10 Employees
Used the Software for: 6-12 months
Overall Rating

Ease of Use

Features & Functionality

Customer Support

Value for Money

Likelihood to Recommend
Reviewer Source

Reviewed on 14/01/2020
"Inventory Management"
Comments: I personally like Team Support as it has optimized our business operations considerably. We create support tickets on this platform. We are able to track our inventory, we are able to create support tickets and keep them open till the issue is resolved. We are able to schedule email reports about the overall use of our company time and resources. We are delighted to see that Team Support is bringing new features on a periodic basis. I truly appreciate the webinars conducted by Team Support where they talk about new features and how to make best use of the software. I have acquired some interesting insights during the webinars and passed it on to my peers. Overall we like Team Support as it meets our current requirements and expectations .
Pros: I primarily use Team Support for Inventory Management. I like that I am able to search a terminal based on the serial number alone. It is helpful to leave a note for each terminal, I use the notes to indicate the current status of a terminal, whether it is ready to be loaned out or if it already been loaned etc. Team Support has a provision to assign an inventory item to a Customer. I find that very helpful. I like the feature where I am able to schedule the reports to be emailed to more than one email address. These reports need to be sent at particular time and day without fail. Auto scheduling the email report saves me a lot of time and complications. I also like the fact that Team Support is compatible for API Integration. We are looking to develop a centralised platform in our firm and want to be able to fetch info from Team Support for Data Analysis. This is in our pipeline and we are looking to implement this sometime in the future. In the past the upper management used to shoot us emails enquiring about the particular issue. It takes up our time to email the management back with the status of that issue. Now the upper management simply logs into team support to view and oversee the status of a ticket/issue
Cons: However, the frustrating part of Team Support is the reporting section. When I open up the inventory report, it displays a list of all the terminals I have added to the inventory and when I want to get more information on a particular terminal, I notice that I cannot click on the terminal to navigate to that terminals page. Not only that, I cannot copy the serial number of the terminal from the inventory report. This applies to pretty much all the reports. All reports are in read only format. I humbly request Team Support to make the items on the report as clickable and actionable in the future.
Reviewer Source

Reviewed on 14/01/2020
Dan W.
Support Analyst
Medical Devices, 13-50 Employees
Used the Software for: 6-12 months
Overall Rating

Ease of Use

Features & Functionality

Customer Support

Value for Money

Likelihood to Recommend
Reviewer Source

Reviewed on 01/09/2020
"Flexible customer support platform that shows promising growth"
Comments: The support from Team Support is top notch. THey are responsive, available, and knowledgeable. We are clearly pushing parts of the software beyond its intended use, and they have been helpful identifying what is possible.
Pros: I like the flexibility that is combined with a simpler setup. Not everything has a million ways to configure it, and that's okay. The integration of ticketing inputs (email, portal, chat) is really good which allows us to build a simpler experience for our customers.
Cons: There are some features like reporting which could use a major overhaul for an out of box experience. Thankfully, API support is there so that we can design our own dashboards, but the current reporting tools can only get you just enough data and is horribly presented.
Reviewer Source

Reviewed on 01/09/2020
Robert H.
Service Manager
Computer Software, 201-500 Employees
Used the Software for: 1-5 months
Overall Rating

Ease of Use

Features & Functionality

Customer Support

Value for Money

Likelihood to Recommend
Reviewer Source

Reviewed on 28/10/2016
"More capable than most, but still some additions I'd like to see"
Comments: Getting the system configured for our particular use has been "tricky". It is working for us, but there are some limitations that make it difficult in some areas. For instance, notification via text message should be based on "who is on-call". As it is, I can notify, but I have no-way to denote who is "on-call". So, there may be some way to do this and change the external calls/texting based on it, but it isn't intuitive. Another issue has been with refreshing the screens. (we need to manually do that) However, this system is working for us an our clients, overall, and has met 90% of our needs. Working with customer service, we have had to resolve our own issues on occasion, which is a frustration. (no ideas presented to us, and we just "found" a way)
Pros: Ability to customize ticket entry questions.
Ability to allow customers to directly enter tickets
Ability to allow for texting our cellphones for tickets that have not yet been assigned.
Ability to enter time on tickets, and retroactively enter/change time.
Ability to search on old issues and for our customers to see the issues.
Cons: Inability to tag a ticket with a "classification". (we charge different rates and minimum hours for different times of day/week/holiday) There isn't a good way to track that in the system and we are having to use the comment entry to work out offline ourselves. My customers want 1 report entry (at the end of of the day), that shows them what the issue was, and the final resolution (only), and time/$ breakdown per time spent on the project. I do find it hard to externally work a report for that. We have had to generate a VB application to manipulate/merge and calculate everything based on the reports that I can get form the system in order to get what we actually need to share with our clients. CDI should take into account tickets that are "Waiting on Client". (and remove them from the calculation) Currently, I have 2 tickets that are waiting on clients, but the CDI is "maxed out", because it has taken then more than 2 months to get their "act in order". That shouldn't frustrate them and drive the CDI up. Why can my clients (outside their contract date enter a ticket, but I cannot enter a ticket for them?). Sometimes we need to "catch them up later"..... I need a way to track our active "on-call" resource and make it so that our ticket automation only alerts us the "on-call" resource (via text message) to those considered currently "on-call". Currently, we have to change that setup manually (pain).
Reviewer Source

Reviewed on 28/10/2016
Lane M.
Director, Client Services
Information Technology & Services, 51-200 Employees
Used the Software for: 2+ years
Overall Rating

Ease of Use

Features & Functionality

Customer Support

Value for Money

Likelihood to Recommend
Reviewer Source

Reviewed on 28/08/2020
"The best solution for our business"
Comments: This has been good - it was a little rocky when I was first implementing TeamSupport for another business unit in 2016-ish, where I felt we were discovering/finding things that our assigned implementer didn't know about, but working with support and with other contacts has been great!
Pros: TeamSupport is a flexible and adaptable CRM solution. I have implemented it within Harris in one business unit, as well as managed/administered it within another. It is able to be customized to fit our process, and the online support portal (Customer Hub) for our clients' access is easy to use and intuitive, and can also be branded for our company (logo, color scheme, etc.).
Cons: There are a couple things, concerning reporting, that I think could be improved:
1. You can only include two tables for reporting (i.e. Customers and Addresses, or Customers and Contacts, but not Customers, Contacts and Addresses). This limits our ability to pull some of the reports we need without exporting to Excel and then manually pulling things together, or using another third-party business intelligence platform
2. Our support department is very diligent about metrics (Response times, resolution times, ticket volumes, average closed per day, etc.). I've built a solution for this within Excel, where I export a handful of reports from TeamSupport on a daily/weekly basis, and then paste in to my Excel workbook, but it would be nice to be able to see these types of metrics within TeamSupport directly, in the form of graphs, charts, etc.
Reviewer Source

Reviewed on 28/08/2020