Moodle
What Is Moodle?
Improve your teaching and learner outcomes with Moodle LMS, the customisable open source learning management system used by over 300 million people in over 100 languages worldwide. Our feature-rich
Read more
platform is secure and scalable, integrates seamlessly with third-party platforms and plugins, and allows teachers to create engaging, accessible and active learning experiences.
Read less
Who Uses Moodle?
School K-12 Higher Education Professional Education Corporate - Workplace Government Non-Profit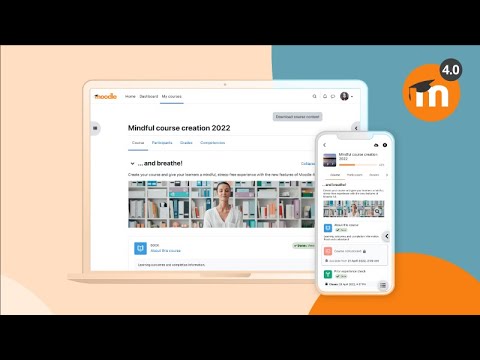 Not sure about Moodle? Compare with a popular alternative
Not available in your country
Marco
Ceo (owner) in Italy
Verified LinkedIn User
Computer & Network Security, 2-10 Employees
Used the Software for: 2+ years
How to create, experiment and get results in Education, with happy students, too .
Comments: We have deep experience in running Moodle workloads and design IT structures to run it at his best.We have also created content and integrated with other environments, especially in the office and classrooms. Even with the toughest integration the Moodle Ecosystem had a solution in form of an existing plugin, in a similar use case, or at least some people willing to be available to help. THis is not that common in other environments.
Pros:
Moodle allows great flexibility to a teacher to create edutational content, to fine tune the learner interactions, to measure advances, to support the learning process, to integrate with the world. The flexibility of the architecture, associated by probably the best community dedicated to it, allows to create outstanding results. Open Source at his best
Cons:
Like all great sw architecture, A great effort is reguired to keep them evolving. This is true in a true open-source development community like Moodle. For a long time it was the user interface who lagged behind, now with Version 4 a solution has been addressed with relevant results. We expect more coming with the integration of major new connectivity and social elements which is starting to be included
Leeav
Finance Intern in Israel
Computer Software, 201-500 Employees
Used the Software for: 2+ years
Moodle Review
Comments: I will rate my experience with Moodle a 9.8/10. Overall I am happy my university chose to use this as their learning management system.
Pros:
The features I like most about this software are threefold:1. I enjoy that it centralized all my courses in one place and provided me with a holistic view of all my upcoming assignments and assessments. 2. I enjoy the "Student Info Station" because it played the role of a portal where I can communicate directly with my academic institution regarding finances, grade transcripts, or any other issues. 3. I love how user friendly this software is.
Cons:
I least enjoy taking exams on Moodle's software. This is because there have been technical errors in the past when it came to submitting exams in real time.
Jamie
Salesforce Developer + Admin in US
Verified LinkedIn User
Computer Software, 11-50 Employees
Used the Software for: 2+ years
Alternatives Considered:
Too Inconsistent
Comments: We ended up switching from Blackboard to Moodle and then back to Blackboard again.
Pros:
Moodle is pretty inexpensive, which is why we were willing to give it a try. It had quite a bit for the low cost.
Cons:
Moodle has the potential to be wonderful, but there are just a number of inconsistencies that made us end up seeking a better solution. The User Interface is not terribly intuitive, leading to a number of complaints by end users. There were also quite unexpected outages or bugs that frustrated our team and students. It's just too inconsistent to rely on.
Eduardo
Administrator in Bolivia
Verified LinkedIn User
Education Management, 2-10 Employees
Used the Software for: 2+ years
Alternatives Considered:
Moodle, the perfect tool for your institution.
Comments: It a powerful platform to administer academic institutions at any level.
Pros:
The easiness of use, both for students and the academic staff. Setting up is complicated at the beginning, especially the general master configuration, once it is done, there is nothing to worry about.
Cons:
The reporting functionality is not the best one. It has many options but the final result is not what you expect.
Joel
Manufacturing Quality Supervisor in Spain
Verified LinkedIn User
Electrical/Electronic Manufacturing, 1,001-5,000 Employees
Used the Software for: 1+ year
Moodle is a good step for digitalising education but still needs more features
Comments: I find Moodle very useful and with some interesting characteristics. The basics for an education platform is done and it works but it needs more digital features, like online signing.
Pros:
I like categorisation of the course into Projects or Topics, everything is very well clasified and it is not hard to find any document or characteristic you are searching into the platform. The notification management is simple and powerful. I like that you can download all documents included into a course just with one click.
Cons:
It misses some important features, like documents digital signing, or checking the documents online without having to download them. Some features I have never used in my course and I think they are not useful, like the Forum for any task, which was empty and not useful.