What Is Wrike?
Wrike is an award-winning project management software trusted by 20,000+ companies worldwide. Create a streamlined digital workplace using custom request forms, Kanban boards, Gantt charts, time tracking, real-time updates, and performance reports all in one place that can be shared company-wide. Integrate Wrike with 400+ applications to automate your everyday processes. Customize workflows and reduce the need for emails, meetings, status updates, and more. Work smarter, not harder with Wrike.
Who Uses Wrike?
Perfect fit for Mid-sized and Enterprise companies that embrace teamwork, run multiple projects, & clients. Tailor Wrike to your needs with custom workflows, fields, & reports.
Where can Wrike be deployed?
Cloud, SaaS, Web-based, Mac (Desktop), Windows (Desktop), Android (Mobile), iPhone (Mobile), iPad (Mobile)
About the vendor
Wrike
Located in San Jose, US
Founded in 2007
Phone Support
24/7 (Live rep)
Chat
Wrike pricing
Starting Price:
US$9.80/month
Yes, has free trial
Yes, has free version
Wrike has a free version and offers a free trial. Wrike paid version starts at US$9.80/month.
Pricing plans
get a free trial
About the vendor
Wrike
Located in San Jose, US
Founded in 2007
Phone Support
24/7 (Live rep)
Chat
Wrike videos and images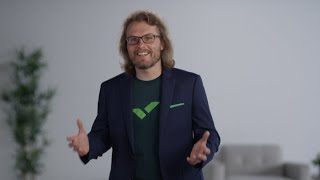 Features of Wrike
API
Access Controls/Permissions
Accounting Integration
Activity Dashboard
Activity Planning
Activity Tracking
Activity/News Feed
Ad hoc Reporting
Agile Methodologies
Alerts/Notifications
Approval Process Control
Approval Workflow
Asset Categorization
Asset Library
Asset Sharing
Assignment Management
Audit Trail
Automated Scheduling
Backlog Management
Bar Chart
Brainstorming
Budget Management
Budget Tracking/Job Costing
Budgeting/Forecasting
Business Process Automation
CRM
Calendar Management
Calendar Sync
Calendar/Reminder System
Campaign Management
Campaign Tracking
Capacity Management
Capacity Planning
Change Management
Channel Management
Collaboration Tools
Color Codes/Icons
Commenting/Notes
Communication Management
Configurable Workflow
Contact Management
Content Management
Contract/License Management
Contractor Management
Cost-to-Completion Tracking
Create Subtasks
Customer Journey Mapping
Customizable Branding
Customizable Dashboard
Customizable Fields
Customizable Reports
Customizable Templates
Dashboard
Dashboard Creation
Data Connectors
Data Import/Export
Data Visualization
Dependency Tracking
Discussions / Forums
Document Management
Document Review
Document Storage
Drag & Drop
Due Date Tracking
Email-to-Task Conversion
Employee Database
Employee Directory
Employee Handbook
Employee Management
Employee Photos
Employee Scheduling
Engagement Tracking
Enterprise Asset Management
Equipment Tracking
Event Management
Event Scheduling
File Management
File Sharing
Financial Analysis
Financial Management
Financial Risk Reporting
For IT Project Management
Forms Automation
Forms Creation & Design
Forms Management
Gantt/Timeline View
Goal Management
Goal Setting / Tracking
Historical Reporting
IT Asset Management
IT Reporting
Idea Management
Import Tasks
In-Game Analytics
Income & Balance Sheet
Integrated Development Environment
Issue Tracking
Job Management
Job Scheduling
KPI Monitoring
Kanban Board
Key Performance Indicators
Knowledge Management
Maintenance Scheduling
Marketing Automation
Marketing Calendar
Media Planning
Meeting Management
Messaging
Milestone Tracking
Minutes Management
Mobile Access
Monitoring
Multi-Campaign
Multi-Channel Attribution
No-Code
Notes Management
Onboarding
Online Booking
Online Time Clock
Online Time Tracking Software
Orientation Workflow Management
Ownership Tracking
Patch Management
Percent-Complete Tracking
Performance Metrics
Permit Management
Planning Tools
Portfolio Management
Prioritization
Process Modeling & Designing
Process/Workflow Automation
Product Roadmapping
Progress Tracking
Project Management
Project Planning
Project Planning/Scheduling
Project Scheduling
Project Tracking
ROI Tracking
Real Time Data
Real Time Editing
Real Time Notifications
Real Time Reporting
Real-time Scheduling
Real-time Updates
Recurring Tasks
Release Planning
Remediation Management
Reminders
Remote Support Software
Reporting & Statistics
Reporting/Analytics
Reporting/Project Tracking
Requirements Management
Resource Allocation & Planning
Resource Management
Resource Request
Resource Scheduling
Risk Management
Risk Reporting
Roadmapping
Role-Based Permissions
Rules-Based Workflow
SSL Security
Scheduling
Search/Filter
Secure Data Storage
Session Recording
Single Page View
Single Sign On
Skills Tracking
Sprint Planning
Staff Calendar
Status Tracking
Strategic Planning
Supplier Management
Surveys & Feedback
Tagging
Task Editing/Updating
Task Management
Task Progress Tracking
Task Scheduling
Task Tagging
Team Management
Template Management
Templates
Testing/QA Management
Text Editing
Third Party Integrations
Ticket Management
Ticketing
Time & Expense Tracking
Time Tracking
Timesheet Management
Unattended Access
User Management
Vacation/Leave Tracking
Vendor Management
Version Control
Video Support
Visual Workflow Management
Visualization
Widgets
Work Order Creation
Workflow Configuration
Workflow Management
Whitney D.
Director of Integration in US
Verified LinkedIn User
Management Consulting, 2-10 Employees
Used the Software for: 2+ years
Great product
Comments: I love it for managing cross functional projects
Pros:
I love how customizable it is. I can adapt it to suit almost every need.
Cons:
Reporting is limited and can't be automatically exported
Alternatives Considered: Asana
Reasons for Choosing Wrike: Cost
Switched From: monday.com
Reasons for Switching to Wrike: Price and familiarity
Brock P.
Vice President of Marketing in US
Retail, 51-200 Employees
Used the Software for: 2+ years
Great Project Management Product for Small and Midsize firms
Pros:
Our company tried other project management tools in the past without much success (lack of adoption). However, wrike was the first tool all of our various departments embraced because it is easy to use, powerful, and can be configured to work the way we do. I can't imagine how we lived without this tool for so long.
Cons:
We have very few complaints about Wrike. We have figured out how to make it do everything we need it to.
Alternatives Considered: TeamGantt and monday.com
Reasons for Switching to Wrike: We already had an account with Team Gantt but weren't using it much. We looked into new features it offered as well as Monday.com. We thought Wrike offered the best of all worlds for our various departments. We are very happy we made the choice to go with Wrike.
Josh P.
Reservation Office Supervisor in US
Events Services, 1,001-5,000 Employees
Used the Software for: 2+ years
Maybe It's Just Me...
Comments: IT implemented this system to handle project/programming requests and communicating with other departments about these projects. As an outside department, Wrike has been clunky to use.
Pros:
I appreciate that Wrike allows us to manage projects with our IT department. The dashboards are helpful for prioritizing projects.
Cons:
It is very easy to get "lost" in Wrike and to have a hard time finding a project, file, etc. The interface is clunky and not user friendly, IMO. I am simply an end user, but I have heard from many other end users in other departments who feel the same way. It could be that my use of the product for a few hours every week is not sufficient to become efficient with it. But after working with the software for a few years, I would have expected to have a much easier time with it, especially with my extensive experience with Excel, VBA macros, SQL queries, Outlook, and implementing other event software solutions for our organization. Wrike just isn't that fun or intuitive...
Verified Reviewer
Marketing Program Manager in US
Verified LinkedIn User
Computer Hardware, 10,000+ Employees
Used the Software for: 2+ years
It's important to keep our marketing staff in sync
Comments: We've been using Wrike to manage our in-house marketing projects for the past few years. For a long time, we managed our projects with the help of tools like Google Spreadsheets, Asana, and AtTask/Workfront. With these apps, we found ourselves in a "Goldilocks" situation (too complex). When we were working together, we needed to be able to watch one other's actions and communicate effectively with each other. We found Wrike to be the perfect fit. Wrike was first used by the marketing department. Since then, it's been adopted by a slew of other departments at the organization.
Pros:
Allows me to delegate tasks to my team and monitor their progress through this app. Working with workflows is a breeze because they allow you to organize the approval process. Your work may be easily viewed and changed on the platform, and our designers use the InDesign plugin for this. The team's activities, whether large or minor, are all under my control. Things that happen all the time can now be mapped out in detail. Because of this, starting a new project is easier for me. With desktop software, you can keep track of open requests and monitor what's going on. Other departments might use a tool we created to place orders for new promotional items like business cards and emails. The form allocates the task to the team member who oversees it.
Cons:
The process of archiving a project isn't always the same. Some projects are left in the inbox for a while after they've been completed and then disappear. Remember the original title of the project or perform a backward email search to identify previous projects you've completed. There should be a way to see more of the projects that have already been completed and those that are currently in development. Like Trello, in which you can see what's in the queue and move things around when they're done, archived, and so on; you can do the same thing here.
Verified Reviewer
Digital Marketing Manager in US
Verified LinkedIn User
Retail, 10,000+ Employees
Used the Software for: 1+ year
The best project management software for remote teams
Comments: We're better able to fulfill deadlines because of our better structure and the ability to assign workers to different teams based on their relevance to each assignment. Real-time visibility is what we were hoping for, and it has exceeded our expectations. When projects can be revisited months or years after they've been completed and notes and assets that were originally delivered can be accessed and reused, it's convenient. It completely alters the playing field!
Pros:
Wrike is a great tool for managing projects, workflows, tasks, and campaigns. Wrike's scheduling and task-tagging features make it easy for us to keep track of our projects. You'll be able to keep tabs on the status of your campaign and see when tasks have been performed.
Cons:
Things can get a little muddled when there are so many people in the system. To ensure that your chosen project entry formats and standards are followed, it helps to have a dedicated resource on hand.