What Is Coastr?
Coastr is an all-in-one digital solution that manages its fleet of vehicles and business operations with ease and efficiency. It uses advanced AI and telematics to help rental companies grow their business through data-driven decision-making, minimised risks, and reduced costs.
Who Uses Coastr?
1. Car rental companies 2. Van rental companies 3. Vintage car rental Companies 4. Commercial vehicle rental companies 5. Electric and Hybrid vehicle rental companies 6. RV rental companies
Coastr Details
Coastr
Founded in 2018
Coastr videos and images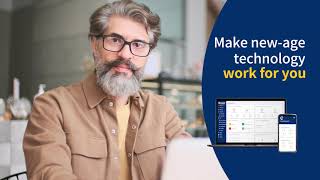 ▶︎
Coastr Details
Coastr
Founded in 2018
Compare Coastr with similar products
Starting price
£3.99/month
US$7.99
US$14.95/month
US$45.00/month
Coastr deployment and support
Support
Email/Help Desk
FAQs/Forum
Phone Support
Chat
Deployment
Cloud, SaaS, Web-based
Mac (Desktop)
Windows (Desktop)
Linux (Desktop)
Chromebook (Desktop)
Training
In Person
Live Online
Webinars
Documentation
Videos
Coastr Features
API
Access Controls/Permissions
Accounting
Activity Dashboard
Alerts/Notifications
Billing & Invoicing
Billing Rate Management
Booking Management
Calendar Management
Check-in/Check-out
Commenting/Notes
Contract/License Management
Corporate Accounts
Credit Card Processing
Customer Database
Customizable Forms
Customizable Reports
Digital Signature
Document Management
Email Marketing
Fines Management
Fleet Management
ID Scanning
Maintenance Scheduling
Mobile App
Multi-Language
Online Booking
Online Payments
Payment Processing
Performance Metrics
Promotions Management
Quotes/Estimates
Rate Tables
Real Time Data
Reporting & Statistics
Reservations Management
Self Service Portal
Split Billing
Task Management
Vehicle Damage Tracking
Vehicle Tracking
Website Management
API
Activity Dashboard
Activity Tracking
Alerts/Notifications
Automated Scheduling
Billing & Invoicing
Compliance Management
Cost Tracking
Customer Database
Customizable Reports
Delivery Tracking
Dispatch Management
Employee Management
Equipment Maintenance
Fuel Management
GPS
Geographic Maps
Geolocation
Historical Reporting
Incident Reporting
Inspection Management
Inventory Management
Inventory Tracking
Location Tracking
Maintenance Management
Maintenance Scheduling
Mileage Tracking
Mobile Access
Mobile Alerts
Monitoring
Motor Pool
Order Management
Purchase Order Management
Real Time Data
Real Time Monitoring
Real Time Notifications
Real Time Reporting
Real-time Updates
Reporting & Statistics
Route History
Route Management
Route Optimization
Routing
Scheduling
Status Tracking
Third Party Integrations
Tire Management
Transportation Management
VIN Lookup
Work Order Management
API
Accounting Integration
Activity Dashboard
Activity Tracking
Alerts/Notifications
Asset Lifecycle Management
Asset Tracking
Audit Trail
Automated Scheduling
Barcode / Ticket Scanning
Barcoding/RFID
Billing & Invoicing
Calendar Management
Calibration Management
Compliance Management
Customizable Fields
Customizable Forms
Customizable Reports
Data Import/Export
Document Management
Document Storage
Equipment Maintenance
Equipment Tracking
Fixed Asset Management
Historical Reporting
Inspection Management
Inventory Management
Inventory Tracking
Invoice Management
Job Management
Key & Lock Management
Maintenance Scheduling
Mobile Access
Monitoring
Multi-Location
Predictive Maintenance
Preventive Maintenance
Purchase Order Management
Real Time Data
Real Time Reporting
Reminders
Reporting & Statistics
Scheduling
Service History
Task Management
Task Scheduling
Technician Management
Third Party Integrations
Work Order Management
Workflow Management
---
Reviews by company size (employees)
<50
51-200
201-1,000
>1,001
Transportation/Trucking/Railroad, 2-10 Employees
Used the Software for: 1-5 months
Coastr Review
Comments: Have to say its been a pleasure to work with them, they listen well and always deliver above what is expected.
Pros:
I like that they have thought about making it easy to use but have all feature the features other leading rental software platforms.
Cons:
Can't say there are any as they always take on and feedback and suggestion and implement in a short time.
Coastr Response
5 days ago
Thanks so much Kully, we really appreciate this.
Redwanul U.
Director in UK
Automotive, Self Employed
Used the Software for: 1-5 months
Alternatives Considered:
Coastr review
Comments: My aim is to go contactless/digital and with Coastr I think this will be possible. They know what they are doing and what is required in the rental industry.
Pros:
The product is easy to implement into my day to day business. The fact all of my day to day softwares such as billing, vehicle tracking & inventory is all in one software which reduces my cost and run the business knowing I am only dealing with one company who is providing all of these services for a small fee.
Cons:
As I am a mobile company I may not have my desktop with me at all times and may need to process a booking from my mobile app which I believe they will be implementing this year.
Coastr Response
9 months ago
Thank you Redwanul, really appreciate it!
Automotive, 2-10 Employees
Used the Software for: 1+ year
Superb
Comments: The customer support simply cannot be faulted. Great people.
Pros:
It gives you instant access and availability of fleet.
Cons:
Takes time to set up but is fine once all the hard work of initial input is done.
Coastr Response
8 months ago
Thank you so much Richard. We appreciate your feedback and will strive to speed up the setup process.
Automotive, 2-10 Employees
Used the Software for: 1-5 months
Loch garage
Comments: It has made van bookings more professional, and aftersales have been excellent with help and advice only a phone call away.
Pros:
Time saving and all the information that can be collected and accessed with ease is priceless.
Cons:
In the app when booking back in there is no reference to the miles out and miles back in , would be good if you could have this set up to take payment for excess mileage directly on the app and print receipt .
Coastr Response
3 months ago
Thanks Charles, really appreciate it. We have listened to your feedback and the feature will be available to you in two weeks time.
Mohammed G.
Director in UK
Automotive, 2-10 Employees
Used the Software for: 1-5 months
Review
Pros:
The wholes system is very easy to use and I would definitely recommend this system to other rental firms. [SENSITIVE CONTENT HIDDEN] the sales executive is very helpful and will go out of his way to help you so very happy with the service
Cons:
Everything is very good I do not have an negative feedback
Coastr Response
9 months ago
Thanks for the kind words Mohammed, really appreciate it.