What Is Coastr?
A new-age mobility tech company, with a rental platform that uses connected car technology to simplify operations, reduce costs and increase revenue. What sets us apart is that we are the only all-in-one vehicle rental management platform in the market which makes management simple and helps you grow faster.
Our diverse team tech. experts have developed easy-to-use digitisation through user experience interviews and our customer support is exceptional and unrivalled.
Who Uses Coastr?
1. Car rental companies 2. Van rental companies 3. Commercial vehicle rental companies 4. Electric and Hybrid vehicle rental companies 5. RV rental companies 6. Any other vehicle rental companies
Where can Coastr be deployed?
Cloud, SaaS, Web-based, Mac (Desktop), Windows (Desktop), Linux (Desktop), Chromebook (Desktop)
About the vendor
Coastr
Founded in 2018
Phone Support
Chat
About the vendor
Coastr
Founded in 2018
Phone Support
Chat
Coastr videos and images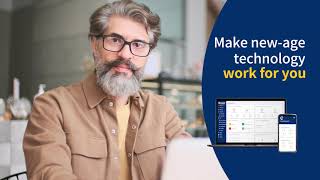 Compare Coastr with similar products
Features of Coastr
Accounting
Asset Tracking
Billing & Invoicing
Booking Management
Check-in/Check-out
Contract/License Management
Credit Card Processing
Customer Database
Dispatch Management
Employee Management
Fleet Management
Fuel Management
GPS
Incident Reporting
Inspection Management
Inventory Management
Maintenance Management
Mobile Access
Online Payments
Payment Processing
Preventive Maintenance
Quotes/Estimates
Reporting & Statistics
Reservations Management
Route History
Routing
Scheduling
Service History
Third Party Integrations
Vehicle Tracking
Reviews of Coastr
Reviews by company size (employees)
<50
51-200
201-1,000
>1,001
Transportation/Trucking/Railroad, 2-10 Employees
Used the Software for: 1-5 months
Coastr Review
Comments: Have to say its been a pleasure to work with them, they listen well and always deliver above what is expected.
Pros:
I like that they have thought about making it easy to use but have all feature the features other leading rental software platforms.
Cons:
Can't say there are any as they always take on and feedback and suggestion and implement in a short time.
Coastr Response
7 months ago
Thanks so much Kully, we really appreciate this.
Redwanul U.
Director in UK
Automotive, Self Employed
Used the Software for: 1-5 months
Alternatives Considered:
Coastr review
Comments: My aim is to go contactless/digital and with Coastr I think this will be possible. They know what they are doing and what is required in the rental industry.
Pros:
The product is easy to implement into my day to day business. The fact all of my day to day softwares such as billing, vehicle tracking & inventory is all in one software which reduces my cost and run the business knowing I am only dealing with one company who is providing all of these services for a small fee.
Cons:
As I am a mobile company I may not have my desktop with me at all times and may need to process a booking from my mobile app which I believe they will be implementing this year.
Coastr Response
last year
Thank you Redwanul, really appreciate it!
Automotive, 2-10 Employees
Used the Software for: 1+ year
Superb
Comments: The customer support simply cannot be faulted. Great people.
Pros:
It gives you instant access and availability of fleet.
Cons:
Takes time to set up but is fine once all the hard work of initial input is done.
Coastr Response
last year
Thank you so much Richard. We appreciate your feedback and will strive to speed up the setup process.
Automotive, 2-10 Employees
Used the Software for: 1-5 months
Loch garage
Comments: It has made van bookings more professional, and aftersales have been excellent with help and advice only a phone call away.
Pros:
Time saving and all the information that can be collected and accessed with ease is priceless.
Cons:
In the app when booking back in there is no reference to the miles out and miles back in , would be good if you could have this set up to take payment for excess mileage directly on the app and print receipt .
Coastr Response
10 months ago
Thanks Charles, really appreciate it. We have listened to your feedback and the feature will be available to you in two weeks time.
Mohammed G.
Director in UK
Automotive, 2-10 Employees
Used the Software for: 1-5 months
Review
Pros:
The wholes system is very easy to use and I would definitely recommend this system to other rental firms. [SENSITIVE CONTENT HIDDEN] the sales executive is very helpful and will go out of his way to help you so very happy with the service
Cons:
Everything is very good I do not have an negative feedback
Coastr Response
last year
Thanks for the kind words Mohammed, really appreciate it.