15 years helping Singaporean businesses
choose better software
What Is Jira?
Jira is the #1 software development tool used by agile teams. Teams of 2 to 20,000 rely on Jira to manage every stage of their workflow, from planning to shipping and releasing. With native roadmaps, teams can ladder up their work to track the big picture. Jira's no-code automation engine allows teams to save time and increase power by automating any task or process with a few clicks. And with a free edition, teams up to ten users can leverage all the power of Jira at no cost, forever.
Where can Jira be deployed?
Cloud-based
On-premise
---
About the vendor
Atlassian
Located in San Francisco, US
Founded in 2013
Jira support
Phone Support
24/7 (Live rep)
Chat
Jira pricing
Starting Price:
US$7.75/month
Yes, has free trial
Yes, has free version
Jira has a free version and offers a free trial. Jira paid version starts at US$7.75/month.
Pricing plans
get a free trial
About the vendor
Atlassian
Located in San Francisco, US
Founded in 2013
Jira support
Phone Support
24/7 (Live rep)
Chat
Jira videos and images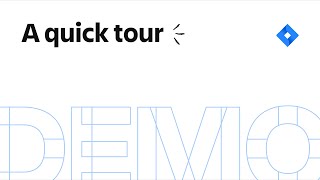 Features of Jira
@mentions
API
Access Controls/Permissions
Activity Dashboard
Activity Tracking
Ad hoc Reporting
Agile Methodologies
Alerts/Notifications
Approval Process Control
Assignment Management
Audit Trail
Backlog Management
Bar Chart
Budgeting/Forecasting
Bug/Issue Capture
Business Process Automation
Calendar Management
Capacity Management
Change Management
Cloud Computing
Collaboration Tools
Color Codes/Icons
Commenting/Notes
Communication Management
Compatibility Testing
Compliance Management
Compliance Tracking
Configuration Management
Continuous Delivery
Create Subtasks
Customizable Dashboard
Dashboard
Data Connectors
Data Import/Export
Data Visualization
Debugging
Deployment Management
Document Management
Drag & Drop
Employee Database
Employee Management
Employee Scheduling
File Sharing
For Developers
For IT Project Management
Forecasting
Forms Automation
Forms Management
Gantt/Timeline View
Goal Management
Goal Setting/Tracking
Graphical User Interface
Idea Management
Integrated Development Environment
Inventory Management
Issue Management
Issue Tracking
Kanban Board
Log Collection
Marketing Automation
Marketing Calendar
Media Planning
Milestone Tracking
Mobile Access
Multiple Projects
Online Time Clock
Percent-Complete Tracking
Portfolio Management
Prioritization
Process Modeling & Designing
Product Data Management
Product Lifecycle Management
Product Roadmapping
Productivity Tools
Progress Tracking
Project Management
Project Planning
Project Planning/Scheduling
Project Scheduling
Project Time Tracking
Project Tracking
Quality Assurance
Real Time Reporting
Real-Time Chat
Recurring Tasks
Release Planning
Reporting & Statistics
Reporting/Analytics
Reporting/Project Tracking
Resource Management
Resource Scheduling
Risk Management
Roadmapping
Rules-Based Workflow
Search/Filter
Single Page View
Spend Management
Sprint Planning
Stakeholder Defined Attributes
Status Tracking
Surveys & Feedback
Tagging
Task Editing/Updating
Task Management
Task Progress Tracking
Task Scheduling
Task Tagging
Team Management
Third Party Integrations
Ticket Management
Time & Expense Tracking
Time Tracking
Timesheet Management
Traceability
Transcripts/Chat History
Utilization Reporting
Vacation/Leave Tracking
Vendor Management
Version Control
Visual Workflow Management
Visualization
Web/Mobile App Development
Widgets
Workflow Configuration
Workflow Management
Nidhi
Solutions Engineer in India
Verified LinkedIn User
E-Learning, Self Employed
Used the Software for: 1+ year
Reviewer Source
Amazing for issue tracking and project management
Comments: Great so far
Pros:
JIRA's UI is very user-friendly and hence, it's easier to set up and onboard people onto it.You can create different projects for your different departments and manage your issues/bugs/tasks. Every Ticket has highly extensive options to provide detailed information and these can be edited later with ease. Timeline feature is also very useful.
Cons:
I love this tool. The only thing that can be improved is the preview and size limit of the files attached to tickets.
Pramodh
DevSecOps Engineer in India
Information Technology & Services, 51–200 Employees
Used the Software for: 2+ years
Reviewer Source
Jira for Project Management
Comments: It's easier with Jira to manage the kanban and scrum requirements at basic & intermediate level, the complex workfows really ease the process managable in Jira. The system in place which makes the process enforced helps team to track the work items properly and auditable at times.
Pros:
Jira is an amazing project management tool that helps team quickly get started with the tool on features to track their daily tasks, backlogs, srpints, & reports. The ecosystem is so flexible that it allows integration with many tools and wide range APIs to get the necessary things done in minutes!
Cons:
There are still improvements required from UI/UX perspective where the issue view page can be made lot better. The complex workflows with the validators would require some more options in place.
Alternatives Considered: GitHub and Asana
Reasons for Switching to Jira: It provides easier configuration for workflows achieving the granular reuirements to make the process.
Moises
Full Stack dev in Mexico
Computer Software, 11–50 Employees
Used the Software for: 1+ year
Reviewer Source
Jira review
Pros:
I think is the interface is better than other apps in certain things
Cons:
Sometimes is hard to use filters if you are new
Brandon
Sales Specialist in US
Verified LinkedIn User
Hospital & Health Care, 5,001–10,000 Employees
Used the Software for: 1+ year
Reviewer Source
Effective tool to manage projects and track work
Comments: This application makes tracking the development of a project a breeze, saving me time and making the progress of the project clear to everyone involved. When it comes to keeping tabs on the status of various projects, Jira is the application that excels.
Pros:
The project's progress and any arising problems can be monitored via JIRA. The most useful feature is the ability to set limits on how far along a work can be tracked and then assign it to a certain individual. Here, we can keep tabs on how long each stage of a project takes, as well as any problems that arise along the way.
Cons:
For a first-time user to make sense of the system's many options, some training is in order. Getting more and more intoll kid tickets may be more trouble than it's worth.
Amit
Head of engineering in India
Verified LinkedIn User
Computer Software, 51–200 Employees
Used the Software for: 2+ years
Reviewer Source
Jira for all software related project management
Comments: overall I am happy working with the JIRA and its an essential tool for our software development work
Pros:
It's Super friendly UI/UXVery popular and familiarity among team members Features like epic that organizes multiple tasks, bugs etc under one category and easy to measure the progress
Cons:
Search functionality can be improved, sometimes its very difficult to find the issues based on the keywords in the entire JIRA and some advance search features like use of some special characters , sort options, date range etc should be present
Alternatives Considered: Basecamp
Reasons for Switching to Jira: Familiarity within the team and past good experience working with it