What Is Jira?
Jira is the #1 software development tool used by agile teams. Teams of 2 to 20,000 rely on Jira to manage every stage of their workflow, from planning to shipping and releasing. With native roadmaps, teams can ladder up their work to track the big picture. Jira's no-code automation engine allows teams to save time and increase power by automating any task or process with a few clicks. And with a free edition, teams up to ten users can leverage all the power of Jira at no cost, forever.
Where can Jira be deployed?
Cloud, SaaS, Web-based, Mac (Desktop), Windows (Desktop), Linux (Desktop), Windows (On-Premise), Linux (On-Premise), Android (Mobile), iPhone (Mobile), iPad (Mobile)
About the vendor
by Atlassian
Located in San Francisco, US
Founded in 2013
Phone Support
24/7 (Live rep)
Chat
Jira pricing
Starting Price:
US$7.00/month
Yes, has free trial
Yes, has free version
Jira has a free version and offers a free trial. Jira paid version starts at US$7.00/month.
Pricing plans
get a free trial
About the vendor
by Atlassian
Located in San Francisco, US
Founded in 2013
Phone Support
24/7 (Live rep)
Chat
Jira videos and images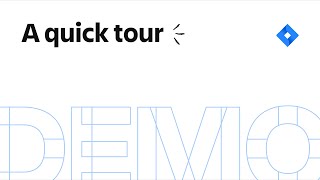 Alejandro Y.
Programmer Analyst in Mexico
Verified LinkedIn User
Retail, 5,001-10,000 Employees
Used the Software for: 2+ years
Excellent project tracking tool for teams
Comments: Excellent software to use within medium and big organizations to keep track of all the tasks for all the teams. It is even better is you use agile methodology within your team but Kanban can suffice.
Pros:
- Can deploy within your organization - Create projects or teams with their own tasks or projects within a dashboard. - Backlog for activities or tasks that you can review later. - Kanban dashboard for visually view the current pending tasks being worked on or to be worked. - Filters to see tasks per group or per person within a dashboard. - Report for anything like to see how many tasks being worked currently, done, created or the time it takes them to be fixed. - Git and SVN linking for commits in order to link related commits to a ticket. - Link tasks to see the related tasks from other teams or simply another ticket withing the same team.
Cons:
Not very useful to setup for very small organizations or for personal usage. Better use a online tool for that.
Sudhir B.
Chief Engineer in Germany
Computer Software, 51-200 Employees
Used the Software for: 2+ years
One of the greatest defect tracking and project management tools in the industry
Comments: Project and Time management in many cutomer projects
Pros:
I find this software to be very versatile and useful. It has functions that make work easier when it comes to organization, planning, and meeting goals. It facilitates effective teamwork; it is simple to keep track of the activities that must be completed and the notifications of changes to any action work well. It has multiple views and is used to manage projects, so people who want to see an overview of the work can use the To-do List or simply the Roadmap, and team members who are trying to balance their daily activities can use the Dashboard to plan their workload. I like it because it easily adapts to what you want to do.
Cons:
In some circumstances, receiving notifications has become difficult, preventing real-time monitoring. Although simple and adaptable, defining and organizing the sorts of work items might be difficult at first.
Alternatives Considered: Bugzilla
Reasons for Switching to Jira: JIRA is quite easy to migrate. Easy to train and educate the team in fastest time possible. Easy to handle the administrative tasks and correct when needed.
Petar M.
General Manager in Bulgaria
Verified LinkedIn User
Information Technology & Services, 51-200 Employees
Used the Software for: 2+ years
Once The Best, But Now Falling Behind the Competition
Pros:
One of the most popular tools, many people are familiar with it. There are a ton of integrations. There is a decent API. Very good search functionality, JQL especially. Good customization options, although a bit confusing at first.
Cons:
Recent years have brought no new good features. Last 3 UI/UX redesigns have been alwful and have reduced the productivity of the tool. Lacking in dashboards and reports.
Gayan D.
Senior Project Manager in Sri Lanka
Verified LinkedIn User
Information Technology & Services, 51-200 Employees
Used the Software for: 2+ years
The only project management tool you need
Comments: JIRA has been an integral part of our software development and project management journey and has just about all the tools you need to successfully manage your project or product offerings.
Pros:
JIRA has just about every project management aspect covered in their offering and it's easy to set up and configure to suit your needs. Reporting, ticket tracking, requirement and comment tracking, workflow customization, task assignment and follow-up + more make the life of a project manager a breeze which would otherwise have to be done using a multitude of tools.
Cons:
The permissions structure/permission matrix at the administrative level could be a bit more user-friendly as troubleshooting an incorrectly configured (permission) JIRA instance can be a hassle. Sometimes when new versions are introduced, some of the older features are dumbed down to make it easier for the user but for power users, this could cause confusion if they were wired to do some tasks using the old methods.
Alternatives Considered: Airtable, Asana and Trello
Reasons for Choosing Jira: JIRA was more feature-rich, had all the project management tools needed under one offering and had integrations with a wide set of 3rd party platforms and programs
Switched From: MantisBT
Reasons for Switching to Jira: More customizable while being user-friendly at the same time.
Danilo G.
Responsable Seguridad IT in Argentina
Retail, 1,001-5,000 Employees
Used the Software for: 2+ years
Jira una buena opción para la gestión de proyectos
Comments: Hace 5 años que lo utilizamos., y se han gestionado aproximadamente 500 proyectos.
Promueve mucho la metodología Agile y la colaboración entre equipos, lo cual es algo muy positivo.
Realmente facilita mucho el trabajo, de los colaboradores con tareas de control y supervisión.
Pros:
Excelente herramienta de gestión de proyectos, no sólo agiliza la gestión integral, sino que también ayuda a evaluar los progresos individuales de los equipos como así el progreso general del proyecto.
Cons:
Como administrador, la gestión de usuarios, roles y permisos se hace compleja, dado que hay múltiples niveles de permisos, globales y específicos de un proyecto. Si bien es algo positivo, lo negativo es la falta de documentación detallada sobre lo referido a la administración de la herramienta.
Alternatives Considered: monday.com
Reasons for Switching to Jira: Mucho más fácil de implementar, y de utilizar para el usuario final.