Local product
What Is Gametize?
Gametize is a gamification and community engagement platform for businesses of all sizes. Its offerings include easy-to-use content management system packed with features, customizable achievements and rewards, multiple mechanisms to motivate social behaviors, and reports and analytics.
Who Uses Gametize?
We are perfect for small and medium enterprises, also bespoke projects for large corporations. Our use cases - banking and finance, consultancy, education, telecommunication, oil and petrol, and more.
Where can Gametize be deployed?
Cloud-based
On-premise
Gametize videos and images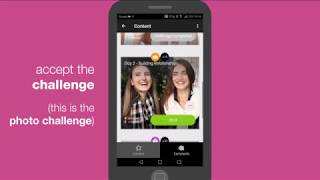 Compare Gametize with similar products
Features of Gametize
Collaboration Tools
Contest Management
Employee Engagement Software
Feedback Management
Leaderboards
Performance Metrics
Rewards Management
Julian
CEO in Mexico
Verified LinkedIn User
Education Management, 11-50 Employees
Used the Software for: 2+ years
A whole new product category in the learning industry
Comments: Gametize is our main post-learning platform and we are very happy with the results. Most players like it and use it and our customers are very happy with it as a complement for the training sessions .
Pros:
We are a corporate training company and we needed a platform to help our participants to apply what they have learned. LMS´s are great for deliver and manage content but not good for set up gamified challenges.
Cons:
The interface is amazing for mobiles but not as good for computers. I have noticed that the players sometimes have difficulties registering on the platform and navigating it. Also, I would love to have audio and video challenges.
Jorge
Marketing Systems Manager in Chile
Professional Training & Coaching, 11-50 Employees
Used the Software for: 2+ years
Alternatives Considered:
Gametize has improved a lot since my first review
Comments: 3 years after my first review we are still powered by Gametize, meaning we have been using this platform for over 4 years now with excellent results. Their improvement has been gradual according to their roadmap (yes, they publish it) and they are always open to feedback from customers and channel partners. The service they provide is more mature now, with big improvements in security and scalability. They have since changed their pricing scheme once, but it was reasonable and in line with the value offered, while still being competitive with their similars.
Pros:
Their support team is extraordinary. In all these years, they have solved every single problem we've had while being incredibly friendly. Gametize is a platform that just works, you don't have to worry about anything else than creating your games and managing users, especially with our white label app, which runs wonderfully in iOS/Android.
Cons:
When we started implementing projects with Gametize the UI design was a bit outdated, but we thought it was OK since the team most likely was focusing on functionality instead of look and feel... Fast forward 3 years and the interface is still the same, but now it's evident and it needs an urgent revamp to be on par with modern design. Same argument with customer service... When they started, it was OK to have local (Singapore) support executives, but by this time they should have added a shift to be able to respond quicker to customers that are 12 hours away from their time zone.
Margarette Mae
Tax Manager in Hong Kong
Consumer Goods, 501-1,000 Employees
Used the Software for: 1-5 months
Gametize
Pros:
Ability to customize the activities matched well with the event we had.
Cons:
There were free alternatives with better ease of use for our purposes(Kahoot).
Kingsley
Training Assistant Manager in Malaysia
Verified LinkedIn User
Information Technology & Services, 501-1,000 Employees
Used the Software for: 2+ years
Easy & Intuitive learning platform
Pros:
The user interface is easy to understand so do the user experience. There are a lot of different learning activities available for the users, from qr code to prediction. It changes the traditional learning style to fun and engaging style.
Cons:
They can add in forum features for more engagement method.
Priscilla
Manager in Singapore
Hospital & Health Care, 10,000+ Employees
Used the Software for: 6-12 months
Great Platform for Customized Learning!
Comments: Gametize has provided great customer service support to us! Not only are they responsive at every stage, staff we worked with had been accommodating to our needs too. Although our game has just been launched, we believe the analysis platform provided will be able to us good insights.
Pros:
Gametize is easy to use and quite user-friendly. It allows Companies to customize simple games suited for a variety of education/learning, in a flash! There are also options for us to manage leadership board, i.e. reset them every 2 weeks etc. We thought it was wonderful that we have the option of having our game introduced as a "white label" app.
Cons:
It would be perfect if the software can have options to incorporate simple 2D/3D graphics so that learning can be put across in a more interesting and captivating way to the user. You could also consider making some existing fixed functions more customizable by administrators; an example is the message users see after completing a challenge: "Excellent, and have gotten it right!"