Local product
What Is Gametize?
Gametize is a gamification and community engagement platform for businesses of all sizes. Its offerings include easy-to-use content management system packed with features, customizable achievements and rewards, multiple mechanisms to motivate social behaviors, and reports and analytics.
Who Uses Gametize?
We are perfect for small and medium enterprises, also bespoke projects for large corporations. Our use cases - banking and finance, consultancy, education, telecommunication, oil and petrol, and more.
Where can Gametize be deployed?
Cloud, SaaS, Web-based, Android (Mobile), iPhone (Mobile), iPad (Mobile)
About the vendor
Gametize
Founded in 2009
Chat
Countries available
Singapore
About the vendor
Gametize
Founded in 2009
Chat
Countries available
Singapore
Gametize videos and images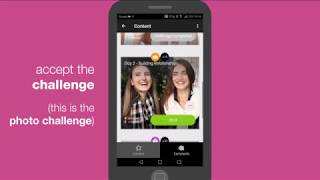 Compare Gametize with similar products
Features of Gametize
Collaboration Tools
Feedback Management
Leaderboards
Performance Metrics
Rewards Management
Julian J.
CEO in Chile
Verified LinkedIn User
Education Management, 11-50 Employees
Used the Software for: 6-12 months
Alternatives Considered:
It took us more than a year to find what we really needed: Gametize
Comments: We are a corporate training company. We are committed to our clients change of habits and Gametize has become a great partner. After each workshop, we set up challenges, where the participants are able to practice what they have learned with us. The effectiveness of our workshops is much better now and we have a really different offer compared to our competition.
Pros:
Easy to use and easy to set up. Reasonable pricing. We can set up different kind of challenges for our clients and they look very professional. Customer support is really good. It has all the features we needed. We don't use LMS anymore. Very effective for the training business. Provides, besides challenges, a reward store and a fantastic and intuitive interface for the users.
Cons:
Users can't upload videos or audios directly on the platform. The challenges options are good but could be better.
Jorge L.
Marketing & Systems Manager in Chile
Professional Training & Coaching, 11-50 Employees
Used the Software for: 1+ year
Great platform, suitable for e-Learning and more
Pros:
The platform is blazing fast and easy to use. The pricing structure is flexible and you can always find a plan that suits your needs since it's possible to handle subscriptions in a project by project basis. The customer service team is kind and always listen to our needs.
Cons:
There's definately one flaw in Gametize and it's UI design. I beleive it can look a lot better than it does and that would round up a 10/10 score.
Margarette mae I.
Tax Manager in Hong Kong
Consumer Goods, 501-1,000 Employees
Used the Software for: 1-5 months
Gametize
Pros:
Ability to customize the activities matched well with the event we had.
Cons:
There were free alternatives with better ease of use for our purposes(Kahoot).
Aleksandra G.
Consultant in UK
Information Technology & Services, 5,001-10,000 Employees
Used the Software for: 1-5 months
Good platform
Comments: We used it to help the team through a significant change. It worked well but I would say less tech savvy people struggled a little bit with login in etc. Platform worked well as an educational tool.
Pros:
I absolutely loved the support team - they were so quick to answer and always very helpful. Amazing service, really. The platform itself is very intuitive and easy to use. I liked the challenges suggestions and I know that the people who played it, enjoyed it as well.
Cons:
Having to click "show more" every time I was going through the "activity" tab. When I clicked on a challenge to read the comments and went back I had to kept pressing "show more" over and over again to see the old ones. Also, I was missing a functionality of restarting the points at the beginning of a given month without deleing the players' completions. Finally, the analytics could be improved. When looking at graphs, they often overlap, are squeezed etc. I cannot really select the data I want based on anything else but the date - that is quite limiting and for a premium service I would expect more options.
Priscilla G.
Manager in Singapore
Hospital & Health Care, 10,000+ Employees
Used the Software for: 6-12 months
Great Platform for Customized Learning!
Comments: Gametize has provided great customer service support to us! Not only are they responsive at every stage, staff we worked with had been accommodating to our needs too. Although our game has just been launched, we believe the analysis platform provided will be able to us good insights.
Pros:
Gametize is easy to use and quite user-friendly. It allows Companies to customize simple games suited for a variety of education/learning, in a flash! There are also options for us to manage leadership board, i.e. reset them every 2 weeks etc. We thought it was wonderful that we have the option of having our game introduced as a "white label" app.
Cons:
It would be perfect if the software can have options to incorporate simple 2D/3D graphics so that learning can be put across in a more interesting and captivating way to the user. You could also consider making some existing fixed functions more customizable by administrators; an example is the message users see after completing a challenge: "Excellent, and have gotten it right!"