What Is Google Cloud Platform?
Google Cloud Platform is a set of modular cloud-based services that allow you to create anything from simple websites to complex applications. New customers get $300 in free credits to fully explore and conduct an assessment of Google Cloud. You won't be charged until you upgrade. Google Cloud Platform offers a modular-based platform providing build and scale services to businesses of any size within any industry. In addition to cloud storage and scalable data warehouses with built-in machine learning, Google Cloud Platform provides relational and non-relational databases for transactions, complex queries, streaming, offline sync, and more. A range of tools for document storage, data warehousing, security key enforcement, app creation, API management, AI and machine learning are also available.
Who Uses Google Cloud Platform?
Developers, IT, DBAs; customers of all sizes
Where can Google Cloud Platform be deployed?
Cloud-based
On-premise
---
Google Cloud Platform support
Google Cloud Platform support
Google Cloud Platform videos and images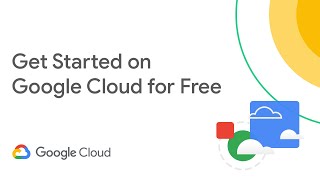 Compare Google Cloud Platform with similar products
Features of Google Cloud Platform
API
Access Controls/Permissions
Activity Monitoring
Alerts / Escalation
Application Management
Backup and Recovery
Bandwidth Monitoring
Business Process Automation
Calendar Management
Cloud Computing
Collaboration Tools
Compliance Management
Compliance Tracking
Configuration Management
Connectivity Management
Cost Management
Customer Database
Dashboard
Data Capture and Transfer
Data Cleansing
Data Connectors
Data Dictionary Management
Data Discovery
Data Extraction
Data Import/Export
Data Migration
Data Replication
Data Security
Data Storage Management
Data Synchronization
Data Visualization
Database Conversion
Database Support
Device Management
Document Storage
ETL - Extract / Transfer / Load
Endpoint Protection Software
File Transfer
For Retail
Graphical User Interface
High Volume Processing
In-Database Processing
Integrated Development Environment
Load Balancing Tools
Log Access
Machine Learning
Multi-Cloud Management
Multiple Data Sources
Multiple Programming Languages Supported
Natural Language Processing
Network Monitoring
Performance Analysis
Performance Monitoring
Predictive Analytics
Prioritization
Process/Workflow Automation
Release Management
Remote Access/Control
Reporting & Statistics
Reporting/Analytics
Requirements Management
Scheduling
Server Monitoring
Service Level Agreement (SLA) Management
Speech Recognition
Testing/QA Management
Threat Response
User Management
Virtual Personal Assistant (VPA)
Workflow Configuration
Google Cloud Platform Alternatives
Reviews of Google Cloud Platform
Orianne
Specialist Marketing in Spain
Verified LinkedIn User
Telecommunications, 10,000+ Employees
Used the Software for: 1+ year
Alternatives Considered:
Enhanced AI and K8 features facilitate the development of the latest applications
Comments: All data processing can be completed by accessing the cloud platform from a web browser. The ability to work seamlessly with Google Earth Engine. Even if you do not have a high-specification machine at hand, you can perform various data processing you want by operating the cloud from your browser. Because you can directly run analysis algorithms, such as machine learning, linking with various Earth Engine data. By using GKE, we no longer needed to operate our Kubernetes cluster and could now focus on application development. As a result, we were able to concentrate on developing services that could deliver more value, contributing to the speed and quality of application releases.
Pros:
I think the Kubernetes cloud service is very easy to use, partly because it is provided by Google, which developed Kubernetes. We also have a full range of AI services, and by combining them with Google AI, we can offer AI services seamlessly, which helps improve the added value of our services.
Cons:
The web browser interface is constantly changing. When the system is updated, it also changes the menu display, etc., so it can be a bit confusing. There is no problem with the data processing itself, but sometimes the response at the first stage of access from the browser seems a bit slow.
Patrick
Photo Editor in US
Design, 2-10 Employees
Used the Software for: 2+ years
Speed Up You're Website!
Comments: I do website design and work with a lot of images and videos on customer sites so having a platform i can utilize to my the site more responsive is something my clients love as well as the visitors. lets face it, when you go to a site and it lagging you usually end up leaving and looking somewhere else and your client looses money. Having Google Cloud keeps people connected.
Pros:
Website speed is crucial of business as well as personal. With Google cloud you don't have to store those large files, video files and images all on your site which slows it down a lot. You can easily add it to google cloud and just copy and paste the links into your website so the load time of your site is improved up to about 80%.
Cons:
Google cloud offers a free version but you are limited to the amount of data and bandwidth and if you need a lot more space and bandwidth you could easy be paying well over $100 a month.
Cody
Production Associate in US
Warehousing, 201-500 Employees
Used the Software for: 2+ years
Alternatives Considered:
Google Cloud review
Comments: It's been a superb experience using the platform.
Pros:
I like that it's a very smart,safe, secure, easy to use, and inexpensive software that my company uses daily.
Cons:
Dont know of anything that I don't like about the software. I really like and appreciate it.
John
Software developer in US
Computer Software, Self Employed
Used the Software for: 6-12 months
Alternatives Considered:
Personal use experience with GCP
Comments: Very happy user and administrator in this platform.
Pros:
I like to use this software as it provides you with a very deep look into your network in the cloud and node performance and maintenance.
Cons:
I don't have anything that I dislike about this software
Carlos David
Technical Team Lead in Poland
Verified LinkedIn User
Information Technology & Services, 5,001-10,000 Employees
Used the Software for: 2+ years
Alternatives Considered:
Public Cloud Ready to Go
Comments: I mostly use Google Cloud Platform for sandbox testing. So I deploy VMs and then I upload applications which I want to test , especially performance testing.
Pros:
Currently there are out there in the market, a wide range of Public Cloud services to choose from. GCP stands for its price tier and for the easiness of setup when you are on the mood for performing quick tests of their services.
Cons:
In general I haven't found major issues except when I am trying to give access to third party users so they can join my project and perform user testing. That part I have found a little bit hard to manage.