Zendesk Suite
What Is Zendesk Suite?
Zendesk Suite is the customer service solution that is easy to use and scales with your business. On average, companies using Zendesk increase customer satisfaction by 25% and agent productivity by
Read more
30% - at any scale. Your customer interactions live in a single interface with features like web widgets, pre-defined ticket responses, and more. Get set up and run quickly. Zendesk Suite includes Ticketing System, Help Center, Community Forum, Messaging, Talk, Explore, and Sunshine Conversations.
Read less
Who Uses Zendesk Suite?
Over 160,000 companies rely on Zendesk's customer service solution to build the best customer experience. Our software is powerful and flexible, and scales to meet the needs of any business.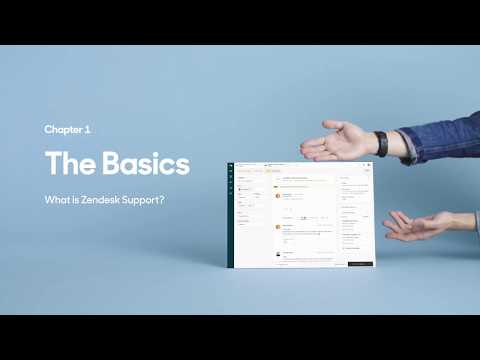 Not sure about Zendesk Suite? Compare with a popular alternative
Zendesk Suite Alternatives
Afonso
Head of Customizations in Portugal
Verified LinkedIn User
Information Technology & Services, 11-50 Employees
Used the Software for: 1+ year
One of the best apps for content sharing and customer service
Pros:
A super easy app to set up, and also very customizable if you are opt-in for the subscription that allows you to customize it and apply your branding. There are also multiple automation processes available.
Cons:
Regarding the help center level of categories, it is a bit limited since you can only have 3 levels.
Benjamin
VP Operations and Technology in Canada
Computer Software, 11-50 Employees
Used the Software for: 2+ years
Alternatives Considered:
Solid System to Capture Customer Emails and Calls
Comments: Zendesk has been helpful for us to help collect our emails, form captures and calls. Sort them within a ticketing system, and prioritize the tickets as needed. And send them to the person who will reply. Not having someone who has to answer the phone, and then pass that message to the appropriate person is a big help for us.
Pros:
We have connected Zendesk to our contact form on our website, and our phone system. Whenever someone fills out any of our forms, this heads to Zendesk. Whenever someone calls our phone number, Zendesk records the call and also attempts to make a text version of the call (not always the greatest, but not too bad). We no longer have to have someone answer the phone with this service, which has saved us a lot of hassle.
Cons:
It often feels like Zendesk wants the information to stay within Zendesk. As a small company we may get support emails, sales emails, people applying for jobs, etc. all of which need to get to different people, and it could be easier to get the email directly to that person. The speech-to-text for the calls could be a bit better too (though we appreciate the feature!).
Verified Reviewer
IT Manager in US
Verified LinkedIn User
Information Technology & Services, 201-500 Employees
Used the Software for: 2+ years
Zendesk ticketing system
Pros:
I do like how easy it is to navigate the system and to setup features.
Cons:
I like the ease of use but would like to see more functionality built into the platform at mid-grade subscription tiers. Zendesk almost forces you to pay to play type of subscription service.
Narendra Kumar
Assistant Manager - SEO in India
Information Technology & Services, 51-200 Employees
Used the Software for: 2+ years
Alternatives Considered:
Best Email Support Platform, If you are dealing with more Customers.
Comments: Having a track of support tickets we are getting and how many of them are solved, how much average time they are taken to get solved, and who had solved them. etc. these metrics are something that we can't get access in traditional email platforms. Zendesk is the platform that helped us in setting up all these things with ease and solved the biggest headache of ours.
Pros:
The way it delivers the emails to the right customer support agent based on the query. We used to deal with a lot of customers and it is not possible for us to go with the G-mail to solve the customer queries and especially when there are a lot of queries with different categories. we have chosen Zendesk to segregate emails automatically and based on the query and also to which certain emails should fall. We have used the autoreply function for some of the emails where there is a standard reply. It is a pretty good dashboard to track the support tickets as well as team performance.
Cons:
Not sure, as I didn't find any flaws in my usage time.
Fuad
Talent Support Manager in Honduras
Information Technology & Services, 1,001-5,000 Employees
Used the Software for: 1+ year
Alternatives Considered:
Zendesk - Main reason of use is the Live Chat service
Comments: I've had a good experience as their default options meet our requirements; however, to make the software more beneficial for us and more personalized, we've had to jump through loops and hoops with sometimes not getting a resolution from their side as to what we wish to do in their system.
Pros:
I like that we could get it fully connected with our internal software and database. Allowing the systems to communicate between themselves and making sure no critical piece of information is lost.
Cons:
Because of the ongoing renovations, Zendesk is doing to their software, some options in settings are not logically set under the options they should be. For example, you may be changing an option for a user, so you go to Settings and then to Users, but you realize to make that change, you have to go through a totally different set of steps when logically, the options should be where you first went.