What Is ClickUp?
ClickUp is one app to replace them all. It's the future of work - where anyone can work on anything. More than just task management - ClickUp offers docs, reminders, goals, calendars, scheduling, and even an inbox. Fully customizable, ClickUp works for every type of team, so all teams can use the same app to plan, organize, and collaborate.
Who Uses ClickUp?
Teams that want to work smarter and more efficiently on a masterfully intuitive platform.
ClickUp Details
ClickUp
Founded in 2016
ClickUp pricing
Starting Price:
US$5.00/month
Yes, has free trial
Yes, has free version
ClickUp has a free version and offers a free trial. ClickUp paid version starts at US$5.00/month.
Pricing plans
get a free trial
ClickUp Details
ClickUp
Founded in 2016
ClickUp videos and images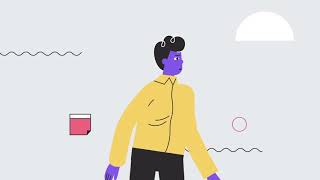 ClickUp deployment and support
Support
Email/Help Desk
FAQs/Forum
Knowledge Base
Phone Support
24/7 (Live rep)
Chat
Deployment
Cloud, SaaS, Web-based
Mac (Desktop)
Windows (Desktop)
Linux (Desktop)
Android (Mobile)
iPhone (Mobile)
iPad (Mobile)
Training
In Person
Live Online
Webinars
Documentation
Videos
Md mahbub A.
Digital Strategist in Bangladesh
Verified LinkedIn User
Computer Software, 11-50 Employees
Used the Software for: 1+ year
Pure task management software that you can use for FREE!
Comments: I have been using this app for a while now and it has been a very good experience. I use it to manage my tasks from home, from work, from school and from all the other places where I am doing tasks that need to be done. It is easy to use with lots of features which makes it very convenient for me. It also has an inbuilt calendar that allows me to schedule the tasks that I need to do into different days. It is very easy to set up too!
Pros:
The best thing about this app is that it is very easy to use. It also has a lot of features that make it easier for you to manage your tasks. This app can be used by anyone who wants to keep track of their tasks and follow up on them. It also has a notification system that allows you to receive notifications on your phone when there are new emails, messages, and tasks in the app so you don't miss anything important.
Cons:
I didn't like the current UI (in the 3rd quarter of 2021) and how it is difficult to find their management options. Also, its become a mess sometimes when you have thousands of task created and completed.
Alternatives Considered: Trello
Reasons for Switching to ClickUp: We selected ClickUp Task Manager over Trello because it has a great user interface and is easier to use. Trello has a great range of features but the interface is very difficult to use for people who are not familiar with the software. ClickUp Task Manager has more intuitive and easy-to-use interfaces that will help you manage your tasks in a better way.
ClickUp Response
4 weeks ago
Hey, Mahbub! Thank you for this great review! I am so glad you find ClickUp easy to use and to manage all of your daily tasks. We appreciate your feedback about the UI. If you ever need help navigating the new UI, please reach out to us at [email protected] and we would love to help you in any way we can! We hope ClickUp continues to be the most convenient way to stay up to date and organized!
Josh M.
Product Manager in US
Computer Networking, 11-50 Employees
Used the Software for: 1+ year
Productivity Cheatcode
Comments: Overall, ClickUp is a great productivity tool and Project Management Tool. Our team originally moved over from Trello + Asana and have all agreed that ClickUp made our lives easier. But, for people considering ClickUp, I urge you to plan your workspaces appropriately. Any Project Management tool - no matter how good - can feel 'Broken' if you don't set it up correctly. I'd encourage you to set up a demo with the ClickUp staff or read their Blog for help. That's what we did
Pros:
ClickUp was the most customizable PM tool we found. The ability to have our entire team in a single tool for daily task management was a massive game changer for our company's daily productivity. We really love the ability for end-doers to view projects in a "Board" or "List" view while managers and planners can live in "Calendar" view and "Gantt" views simultaneously. Makes it really easy for our team to have oversight on every project while still allowing different team members to customize/personalize their own experience
Cons:
At first ClickUp was buggy. If you had a lot going on in a single workspace it was common for the app to have extended loading times. But, as we've continued using the product there have been some improvements on this front.
Alternatives Considered: monday.com
Reasons for Choosing ClickUp: Needed more flexibility & customization without sacrificing simplicity. ClickUp did all of that and more.
Switched From: Asana and Trello
Reasons for Switching to ClickUp: ClickUp's brand was more compelling, to be honest. We really liked their "1 new update each week" slogan. It made us confident that any software issues we encountered were going to be fixed sooner than later. So far, ClickUp has kept its promise!
ClickUp Response
16 hours ago
Hey, Josh! We truly appreciate the time you took to share details about your experience. We're so happy to hear that you and your team are enjoying all of our awesome features! We want nothing but the best for ClickUp users, and we will remain focused on fixing bugs, the overall speed of the platform, and expanding feature parity in our mobile apps. We are very grateful for feedback like yours. We are on it! Please feel free to send any bugs you find our way so we can work to make sure they get squashed right away! Have an amazing and productive day!
Hannes G.
IT-Consultant in Germany
Information Technology & Services, 2-10 Employees
Used the Software for: 2+ years
Source: SoftwareAdvice
Finger weg!
Comments: Typisches, amerikanisches Startup. Hauptsache lärm und Investorengelder, ob das Produkt dauerhaft für ernsthaftes Projektmanagement nutzbar ist, ist den Anführern bei ClickUp absolut egal.
Pros:
* tolle Funktionen, wenn sie funktionieren würden
Cons:
* schlechte Menüführung * schlechte Suche * alle Features sind halbgar oder werden ständig ohne Ankündigung verändert, hinzugefügt, entfernt * ständige, massive Performance-Probleme * alte Bugs kommen immer wieder, aber ClickUp ist das komplett egal ** sie beheben es, nach einer Woche ist wieder alles kaputt oder es bricht an anderer Stelle erneut auseinander * Tasks, Dokumente und Updates daran verschwinden teilweise willkürlich oder werden nicht gespeichert! * Nicht DSGVO-konform und keine Möglichkeit dazu, da Server nur in den USA stehen
ClickUp Response
last month
Hey, Hannes! Thank you for your review. We are fully compliant with the GDPR regulations and requirements. Data rights and privacy are incredibly important to us here at ClickUp. ClickUp's DPA includes standard contractual clauses issued by the Commission effective June 27, 2021, as a transfer mechanism to ensure that we remain fully compliant as an international data processor. We would love to know more about what you are experiencing so that we can assist in any way possible. Please feel free to reach out to us at [email protected] We appreciate your review and hope to hear from you soon!
Antonia C.
Digital Marketing Entrepreneur in Italy
Marketing & Advertising, Self Employed
Used the Software for: 1+ year
Cheap full optional project management tool
Comments: Overall I'm very satisfied: it took some time to get used to it (and I'm aware I am taking advantage of onky a minimum part of all the features it has) but now ClickUp is really speeding up my work.
I like a lot the ability to have multiple views (lists, kanban, mindmap, calendar and more) and apply them to different projects as a built in templates.
A great plus is you can suggest new features or improvement (or vote what other peoples suggested) and the team promptly work on them.
Pros:
What I like most is the opportunity to have multiple tools all in one: not only task/project management but also time tracking, reminders, super easy video recording and sharing, plus a sort of widget wall where I can take notes, monitor my activities and other stuff. I really do not need any other software to organize my work.
Cons:
I hate the task window: it's full of information I don't need, space for description is very poor and half of the space is dedicated to comments - a feature that's useful only for teams, not for freelancer. I would like to have a cleaner interface: that would be definitely worth a 5 star review!
Alternatives Considered: monday.com, Notion, Wrike and Todoist
Reasons for Choosing ClickUp: I needed more customization options
Switched From: Asana
Reasons for Switching to ClickUp: It's full equipped with everything I need and the price is very low for a one person team
Stephen brent M.
Founder in US
Verified LinkedIn User
Marketing & Advertising, 2-10 Employees
Used the Software for: 1+ year
The best project management software for growing agencies
Comments: I am super happy and would recommend ClickUp to anyone.
Pros:
I have used multiple project management and planning software in my career, but CliclkUp checks almost all the boxes. It was easy to set up, train the team, and get clients to adopt. One of my favorite features is that it allows for customization to whatever degree you need it to make it work for your organization. It also allows different team members to view projects in the way that makes the most sense for them without changing ti for everyone–lists, kanban boards, calendars, etc. People process tasks differently and this makes it really helpful when working with a diverse set of skill sets.
Cons:
There are almost too many features, which can feel overwhelming. I appreciate the continued development and find some of the features really helpful, but there are times when it can feel overwhelming to keep up.
Alternatives Considered: Jira, Asana and Trello
Reasons for Choosing ClickUp: After using Hive for more than 2 years, it started to feel buggy and lagging in new features. They also changed the pricing model, which made it less attractive.
Switched From: Hive
Reasons for Switching to ClickUp: I had previously used each of these and was aware of the pros and cons. When researching ClickUp, it became clear that it was the frontrunner.
ClickUp Response
last week
Hey, Stephen! Thanks for taking the time to leave such a thoughtful review. We definitely don't want you to feel overwhelmed! I recommend reviewing your ClickApps to turn off any that you are not using to enhance your experience in the ClickUp platform! We're also thrilled to now offer ClickUp University our free customer-facing university! It is free, on-demand, and your team can access it 24/7! You can learn more about ClickUp University and sign up here: https://university.clickup.com/! If you have any other questions or would like more clarification, please feel free to reach out to us via chat or email at [email protected]! Have an amazing and productive day!