What Is Duo Security?
Our mission is to protect your mission. Duo Security makes security painless, so you can focus on what's important. Our scalable, cloud-based trusted access solution protects access to all applications for any user and device, from anywhere. Duo's multi-factor authentication (MFA) solution is easy to use, administer and deploy, while providing complete endpoint visibility and control. This combination of user and device trust builds the foundation for a zero-trust security model.
Who Uses Duo Security?
We serve businesses of all sizes (SMB, MM, Enterprise) on a global scale. With customers in healthcare, legal, finance, tech, government, and education, Duo provides security to all market segments.
Where can Duo Security be deployed?
Cloud, SaaS, Web-based, Android (Mobile), iPhone (Mobile), iPad (Mobile)
About the vendor
Cisco
Founded in 2010
Phone Support
Chat
Languages
English, French, German
About the vendor
Cisco
Founded in 2010
Phone Support
Chat
Languages
English, French, German
Duo Security videos and images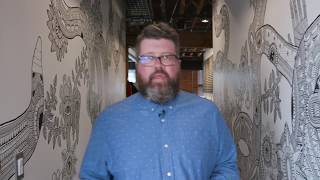 Compare Duo Security with similar products
Features of Duo Security
Access Certification
Access Control
Access Controls/Permissions
Access Management
Activity Monitoring
Alerts/Notifications
Application Security
Audit Trail
Authentication
Behavioral Analytics
Cloud Application Security
Compliance Management
Credential Management
Data Security
Encrypted Password Storage
Endpoint Management
Firewalls
Incident Management
Intrusion Detection System
Mobile Access
Mobile Authentication
Multi-Factor Authentication
Multiple Authentication Methods
Password Database
Password Management
Password Synchronization
Patch Management
Policy Management
Privileged Account Management
Real Time Notifications
Reporting/Analytics
Secure Password Sharing
Self Service Portal
Single Sign On
Third Party Integrations
Threat Intelligence
Threat Response
Two-Factor Authentication
Unified Directory
User Management
User Provisioning
Vulnerability Protection
Vulnerability Scanning
Duo Security Alternatives
Andrey
Senior IT Specialist in US
Verified LinkedIn User
Higher Education, 1,001-5,000 Employees
Used the Software for: 1+ year
The MFA champion
Pros:
The mobile app for Duo is extremely intuitive and easy to use. As we implemented the product in our organization we were impressed with how little hand-holding was required for our user-base to adapt to the new authentication workflow.
Cons:
This is going to seem nitpicky, and it is, but when the mobile application was recently re-written the location of the "accept/allow" login button switched from one side of the screen to the other. Users who frequently use the app very likely denied their login inadvertently.
Verified Reviewer
Sr Engineer in US
Verified LinkedIn User
Civil Engineering, 1,001-5,000 Employees
Used the Software for: 2+ years
Super easy to use mobile 2-factor authentication software
Comments: I have been using it for over 2 years and have never had an issue. It is very easy to use.
Pros:
The way it connects to Cisco AnyConnect VPN so that I can safely connect to my work's network. I don't have to worry that someone will get into their network via my account because Duo is tied to my cell phone. It's very easy to use, you just open the app, click the show button on the 6 digit code, and punch that into AnyConnect when you try to connect. They also have an apple watch app so that you can receive the notifications on your watch to log in.
Cons:
No qualms. It does what it's supposed to and does it in the most lightweight and streamlined way possible.
Verified Reviewer
AE in Canada
Verified LinkedIn User
Information Technology & Services, 1,001-5,000 Employees
Used the Software for: 1+ year
Source: GetApp
Duo Mobile
Comments: Overall, because of these two experiences. I am genuinely going to look into an alternative option and preferably leave Duo as a personal preference. I love how secure it is but it's not okay to have a safety exit that doesn't work - like come on?
Pros:
No one will ever get in to your apps or info
Cons:
If you need to get in, you won't be able to. I had a phone stolen, and then unfortunately lost not long after I got a new phone. I had my back up codes saved when when the first one was stolen - did not let me into any of my apps and the worst part is - they give you 8-10 codes to use for a 'back up'. When the first one was stolen, I was extra safe and careful and then I sadly lost that one and I could, once again, not get into a single app using my back up codes.
Verified Reviewer
Network Engineer in India
Verified LinkedIn User
Computer & Network Security, 1,001-5,000 Employees
Used the Software for: 1+ year
Amazing Software for MFA authentication
Comments: Overall Duo has helped us improving device security and we were able to integrate with our Palo Alto Firewall devices and had pretty smooth experience.
Pros:
This worked pretty smoothly, when logging in the security devices such as firewalls, with duo we made sure no unauthorized users is logging into the devices with Multi Factor Authentication mechanism. With duo we simply were able to compliance with Zero Trust Model, no unauthorized users can make the changes on the system.
Cons:
They can work on their mobile application and make sure to improve the user experience, I feel bit delay while receiving the authentication request. Also on mobile app they can make it like only one finger touch is enough to authenticate the user. So less clicks can make the experience way better.
Mahipal Singh
Software Engineer in India
Information Technology & Services, 1,001-5,000 Employees
Used the Software for: 2+ years
Duo Security Review
Comments: My overall experience with Duo Security is very good. It helps my organisation to secure the company resources or data which I can access via my credentials by adding the real-time authentication system. It helps them to secure the data if their members credentials get compromised.
Pros:
Multi-Factor Authentication is the best feature I like most. It makes my data or resources secure even if my credentials got compromised. Through their real-time authentication process, users can authenticate themselves from anywhere and then they can access their resources. It also helps an organisation secure its data or resources.
Cons:
As of now, I don't have anything which I don't like about this software.