What Is HubSpot CRM?
Whether you've got a small team of five or a sophisticated sales force of 500, HubSpot offers pricing and packaging options that grow with you. HubSpot customer relationship management (CRM) software is built for companies that want to spend less time logging data. It keeps all your contacts in one centralized, customizable database. And you can see everything about a lead in one place -- no more digging through inboxes to find information. Start using the free HubSpot CRM today.
Who Uses HubSpot CRM?
The HubSpot CRM is built for growing teams. Today, over 100,000 customers in more than 120 countries use HubSpot's award-winning software to attract, engage and delight their customers.
Where can HubSpot CRM be deployed?
Cloud, SaaS, Web-based, Android (Mobile), iPhone (Mobile), iPad (Mobile)
About the vendor
HubSpot
Located in Cambridge, US
Founded in 2012
Phone Support
24/7 (Live rep)
Chat
HubSpot CRM pricing
Starting Price:
Not provided by vendor
Yes, has free trial
Yes, has free version
HubSpot CRM has a free version and offers a free trial. HubSpot CRM paid version starts at N/A.
About the vendor
HubSpot
Located in Cambridge, US
Founded in 2012
Phone Support
24/7 (Live rep)
Chat
HubSpot CRM videos and images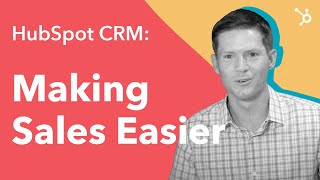 Features of HubSpot CRM
Activity Dashboard
Alerts/Notifications
Appointment Scheduling
CRM
Calendar Management
Calendar/Reminder System
Campaign Management
Client Management
Client Tracking
Collaboration Tools
Contact Database
Contact Management
Contract/License Management
Customer Database
Customizable Fields
Customizable Reports
Data Import/Export
Document Management
Document Storage
Email Management
Email Marketing
For Financial Institutions
For Mac Devices
For Startups
For iPad Devices
Interaction Tracking
Lead Capture
Lead Management
Lead Qualification
Lead Segmentation
Marketing Automation
Mobile Access
Opportunity Management
Performance Metrics
Pipeline Management
Predictive Analytics
Project Management
Quotes/Estimates
Referral Tracking
Reporting & Statistics
Reporting/Analytics
Sales Pipeline Management
Scheduling
Search/Filter
Segmentation
Social Media Integration
Task Management
Territory Management
Third Party Integrations
Third-Party Integration
Elizabeth
Senior Director Of Digital Marketing in US
Verified LinkedIn User
Retail, 5,001-10,000 Employees
Used the Software for: 2+ years
Improve the relationship with your customers
Comments: It is an automated software that will help you with the organization of your company's activities, you can schedule appointments, schedule a client with an advisor, broadcast messages, create notes on each client, send mass emails, make calls, you can create tasks to have the optimal follow-up of this client, history of orders placed.
Pros:
I like HubSpot because it's a complete CRM platform, you can organize your sales, marketing campaigns, customer service. This software will help you with the business growth strategy through marketing techniques. It has several plans and different costs. You will be able to obtain information in graphs of the statistics, access your contacts that are being created (clients, prospects), you can assign advisors to attend to each client. Something that I can highlight is that it has a free version in which you can use several tools, ideal for those who want to see how it works, and then there is the Enterprise version, which is the most complete and to handle more contacts.
Cons:
It is a platform with many functions and at first it can be difficult to understand, it would be nice if it had more tutorials on the platform to guide you through the different tools
Verified Reviewer
CEO in US
Verified LinkedIn User
Computer Software, 2-10 Employees
Used the Software for: 2+ years
Great CRM for startups
Pros:
I like the knowledge base HubSpot has built around their software. It helps a lot in maximise the value of it.
Cons:
The analytics in HubSpot is my least favourite feature. Very difficult to configure.
Alternatives Considered: Pipedrive and Salesforce Sales Cloud
Reasons for Choosing HubSpot CRM: Because we wanted something more robust
Switched From: Google Sheets
Reasons for Switching to HubSpot CRM: Because of recommendation we've got from the industry
Valerie
Project Manager in US
Design, 11-50 Employees
Used the Software for: 6-12 months
Overall... Meh
Comments: If you're using hubspot for the advanced features (sales pipeline, MAP, etc) and just need a CRM to house some data, Hubspot CRM is ok. If you utilize your CRM in an in-depth way with custom fields & reporting, HubSpot may feel like a downgrade. It was also a huge lift for us to manually import every field into HubSpot. We had 3 -4 imports (to write data and then overwrite other data) per type of information from Zoho over to HubSpot it was very cumbersome and less than ideal.
Pros:
It houses all of our data and I do believe that the additional features (MAP & Salespipeline) are helping our sales and marketing teams to be more effective in their jobs.
Cons:
If you've used a true CRM before, you'll notice that hubspot was not setup as a CRM initially. It was an add-on that they've done an ok job at. If you use the CRM day in and day out - it's cumbersome. Data is housed in ways that makes a user click 3 - 4 times just to find a field. We had Zoho before moving to Hubspot. The data was held in a much more user friendly way and the reporting was more robust.
Avash
IT Director in Nepal
Verified LinkedIn User
Information Technology & Services, 2-10 Employees
Used the Software for: 1+ year
Easy to Use Popular CRM for Small Businesses
Comments: Hubspot CRM is an awesome CRM that I have set up for many of my clients with small businesses. It is easy to deploy, implement and maintain. It is also easy to teach to clients and there is low learning time. While not the most powerful CRM, it is surely the best CRM for small businesses. I highly recommend Hubspot CRM to every small business.
Pros:
The best thing about Hubspot is that it's a very popular CRM software so if you run into any problems - you can easily find someone to help you. Also, there are a lot of tutorials available online from where one can easily learn Hubspot CRM. Another thing that I like very much about Hubspot CRM is that it has a free plan which can be highly beneficial for small businesses and startups. Even the free plan is competitive with paid plans of other CRMs. Another pro about Hubspot CRM is its intuitive workflow and user interface that makes it very easy to learn and use. Hubspot CRM is the easiest CRM I have ever used - even someone with below-average knowledge can use Hubspot easily with proper training. Also, there are a lot of integrations available like WordPress integration which is very useful for small businesses.
Cons:
There aren't many advanced features available with Hubspot CRM so it may not be very useful for large businesses. Also, there is a free plan and there is quite an expensive plan - I wish there was something in the middle as not everyone can afford it. However, one can start with a free plan and move to a paid plan when needed so that's a plus.
Alternatives Considered: Dynamics 365
Reasons for Switching to HubSpot CRM: Hubspot was recommended by many of my co-workers and also has a free plan.
Verified Reviewer
Head of Sales in US
Verified LinkedIn User
Information Technology & Services, 11-50 Employees
Used the Software for: 6-12 months
HubSpot is a nice change from SFDC
Comments: HubSpot provides all the fields, plus ability to customize/add the fields we need, to add/track/measure customer touch-points and overall customer service management.
Pros:
HubSpot provides out of the box features for tracking, lead management, and reporting. It's built with the end-user in mind. I love that I don't have to have a FTE HubSpot admin onsite to make these things happen.
Cons:
HubSpot puts the primary emphasis on Contacts, where I believe it should be on Companies. We're signing up businesses, not individuals.
Alternatives Considered: Zoho CRM, Pipedrive and SugarCRM
Reasons for Choosing HubSpot CRM: More out of the box features that didn't require an onsite admin, better ROI on cost
Switched From: Salesforce Sales Cloud