Who Uses Marketing 360?
Over 20,000 small businesses use our broader business commerce platform so they have everything they need to manage and grow their business in one place.
What Is Marketing 360?
Get everything you need to manage and grow your business
All from a singular platform create your free account today to explore the platform and compare plans and pricing.
Marketing 360 Details
http://www.marketing360.com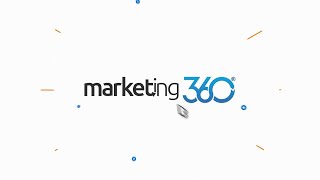 Play
Marketing 360 pricing overview
Marketing 360 has a free version and offers a free trial. Marketing 360 paid version starts at US$25.00/month.
---
Pricing Details
Create a free account to see the power of Marketing 360.
Marketing 360 deployment and support
Training
In Person
Live Online
Webinars
Documentation
---
Review software
Share your experiences with other software buyers.
Write a Review!
Roy H.
Vice President Marketing
Used the Software for: 6-12 months
Overall Rating

Ease of Use

Features & Functionality

Customer Support

Value for Money

Likelihood to Recommend
Reviewer Source

Reviewed on 21/06/2018
"Great Team of Professionals to Work With"
Comments: It all works together. That is incredibly important. You need all your sources to be able to come into one location and be tracked. Leads are the businesses life blood.If you can't track everything you do, you are just shooting in the dark.
Pros: Most small businesses have a person to do their website, another to do their social media. Working with the team at Marketing 360 I have an expert in every field working on my businesses that are working together. They created a great logo, an incredible website that I have received major accolades for, social media, blogs, videos, etc. that all work together to make my business look professional and keep me on page one for all my keywords. Then they do all the things I hate doing like setting up and populating my CRM. They provide a calendar where my assistance can update my calendar. Then they do something most small businesses never do; they track EVERYTHING. We know immediately when something is working or not working. Most businesses are just shooting in the dark. This process take a while. If you only tried Marketing 360 for 6 months, you haven't given it a fair shake. Marketing takes a while. I know. I have been doing marketing for several years. It takes time to dial it in. Time busy business people do not have. That why I turned 99% of my marketing over to a TEAM, the team of Marketing 360; They work together to bring me customers and brand my business with a consistent message.
Cons: I wish the calendar would tie into my other calendars. Other than that, I have been very satisfied with Marketing 360 and the software.
Vendor Response
by Madwire on 11/07/2018
Roy, thank you so much for your review and feedback. We appreciate and value the feedback. All ships rise together and we are excited to work with you and build your business up continuously. Thanks for your business.
Reviewer Source

Reviewed on 21/06/2018
Jasmine J.
CEO/Owner
Hospitality, Self Employed
Used the Software for: Free Trial
Overall Rating

Ease of Use

Features & Functionality

Customer Support

Value for Money

Likelihood to Recommend
Reviewer Source

Reviewed on 04/02/2021
"Marketing 360 Review"
Comments: SOLD PENDING BUDGET ABUNDANCE!
Pros: I'll be honest, I haven't began diving into the product yet! I am still working on including the pricing into my budget! However, I would like to give anecdotes to [SENSITIVE CONTENT HIDDEN] for his Customer Service experience I received..
- [SENSITIVE CONTENT HIDDEN] responded to my inquiry about pricing with in the hour which is saying a lot in my perspective since I am just a small 1 woman team for my business..
- So that says to me they care about each client, and truly figuring out solutions for even us 1 woman teams! - I felt comfortable the entire time honestly it felt as if we had become new friends by the end of the experience..
- He was very transparent about what the pricing would and wouldn't include, and wasn't trying to just solicit business to add new accounts! ( I felt like I actually learned from the experience)
- He allowed me to ramble about my life for a moment!!! ( Lol this felt good! As an entrepreneur everyday is a new challenge, things to accomplish, and goal to meet.. So have a few venting moments about entrepreneurship was super helpful)
- Even though the plan is currently out of my price budget, It soon will be, and just based on [SENSITIVE CONTENT HIDDEN] I won't be looking further for any marketing needs!!!
- I didn't feel judged or as if my inquiry wouldn't hold value for not having budget flexibility at the moment.. So, based on my initial Customer Service experience I'm already sold!! I need [SENSITIVE CONTENT HIDDEN] on my team to help build my empire for sure!!
Cons: N/a because i haven't started working with it yet!
Reviewer Source

Reviewed on 04/02/2021
Tyler B.
Owner
Medical Practice, Self Employed
Used the Software for: 2+ years
Overall Rating

Ease of Use

Features & Functionality

Customer Support

Value for Money

Likelihood to Recommend
Reviewer Source

Source: SoftwareAdvice
Reviewed on 20/07/2018
"Don't Trust Them"
Comments: Overall do not trust this company. You can say they don't know what they are doing when it comes to ads. They screwed me over on their sales pitch and nothing they said they would do to my website was carried over into their work. Plugins were deactivated and deleted from my website when we were done.
Pros: Prior to signing up with this company their sales team was contacting me almost everyday with their pressure sales tactics. "What's taking you so long to finish what you're doing with your website". So many statements like that which then lead them to say they could do what was needed. Which they didn't. There wasn't one good thing about this company. Ads were late, not promoted, graphic design was poor quality and no imagination.
Cons: We planned on launching the first ads campaign on Black Friday and they missed the launch. Their excuse was they were snowboarding. They didn't think it was a big deal and brushed it off.
I signed up with them because their sales department said they could help me with my website. I needed video integration, stats and a email pop up. They were confident prior to signing their contract that they could do it until after I paid them.
Prior to signing their contract I ran my own ads for 3 weeks on Google and I brought 30,000 visitors to my website with a average stay of 5 minutes. In their 4.5 months of ads they brought a total of 3,500 visitors with a average stay of .5 seconds.
Nothing they said in the beginning was carried over into their advertising strategies.
Zero remarketing was done the majority of the money spent was on Facebook. When you sign up with them you basically pay for someone to take a image off Google and add caption to it. That is all they did.
When I was done with their advertising I had a lot of plugins (wordpess) deactivated prior to them leaving my website. They were also following random people on Instagram.
Vendor Response
by Rachel on 26/09/2018
Hi Tyler, Thank you for providing your feedback. It disappoints us you feel this way and would like to address your concerns. We developed a marketing game plan for one of your two businesses, and we trusted the information you gave us was up-front and correct. Just before signing on, you made the decision to change which business you would be bringing on board with us but chose to utilize a marketing strategy developed for your other business. The planned Black Friday campaign was, in fact, ready to launch, pending your final approval. We made multiple attempts to reach you for final approval well in advance of Black Friday. However, you weren't able to respond to us until the Monday following Black Friday. It also seems that either your analytics are off, or you misrepresented your previous marketing strategy to our team. 30,000 visitors in three weeks via Google ads would indicate you spent more on ads in two days, before hiring us, than what you invested into your ads over the course of our four month (not 2+years) relationship. We agree that trust is important in a partnership, and we'd likely agree it must go both ways. We work hard for our clients. We're sure you do as well. We wish you the best moving forward.
Reviewer Source

Source: SoftwareAdvice
Reviewed on 20/07/2018
Isabella H.
Project Analyst
Information Technology & Services, 51-200 Employees
Used the Software for: 1+ year
Overall Rating

Ease of Use

Features & Functionality

Customer Support

Value for Money

Likelihood to Recommend
Reviewer Source

Reviewed on 26/11/2020
"Marketing 360 as the goal of your successful sales streams."
Comments: We use this software in our departments, for a single objective, this is to increase the balance or margin of our daily sales normally, which lately has caused effectiveness on a large scale, promoting a position of the companies, which has earned more relevant income, guarantee us the success, of the massive sales of all our products and available resources, that we offer to the digital public, reaching numerous people, with reviews and illustrations about the items we acquire.
Pros: I am fascinated as primarily by various executions that the software exerts on a server in general, mentioning that it is one of the leading platforms to which it is dedicated worldwide, with quite positive qualities, because it significantly increases the productivity of an organization , for more stable and organic results, especially for precise work on large working scales, according to the terms of sales, financing, e-commerce or digital marketing on huge scales.
Cons: It would be quite useful if this software implements a customization option of the platform towards our environment, in order to work in a more comfortable and familiar way, which will allow us to mobilize work performance, on a considerable scale, when we address business issues, which accesses a satisfactory source, both visually and when exercising its decline in its primary occupations, being an import option, which is not available.
Reviewer Source

Reviewed on 26/11/2020
Melanie A.
Book and Product Reviewer
Publishing, Self Employed
Used the Software for: 1+ year
Overall Rating

Ease of Use

Features & Functionality

Customer Support

Value for Money

Likelihood to Recommend
Reviewer Source

Reviewed on 06/08/2020
"Perfect friend for Small business"
Comments: I love that a team runs the program for you. It makes things come together so much easier. Questions are answered until you get the information you are seeking.
Pros: Finally, a program you're gonna love to use! This program covers all the bases. It gives you the most pertinent tools to keep your business moving forward. From contracts to reputation this program has your back covered.
Cons: It doesn't work really well until you've used it for awhile. There are so many things covered by this program, it seems like overkill.
Reviewer Source

Reviewed on 06/08/2020