Zoho Expense
What Is Zoho Expense?
Zoho Expense streamlines and automates business travel and spend end-to-end. Right from travel booking to expense reporting and approval. Conversion of receipts to expense claims, report submission
Read more
approval, and card reconciliation can all be automated. This reduces the time, effort, and hidden costs of expense report processing. Multi-level approval, spend rules and limits, budgeting, and analytics provide better spend control. See Zoho Expense in action, sign up for a free trial now!
Read less
Who Uses Zoho Expense?
Mid-market and large enterprises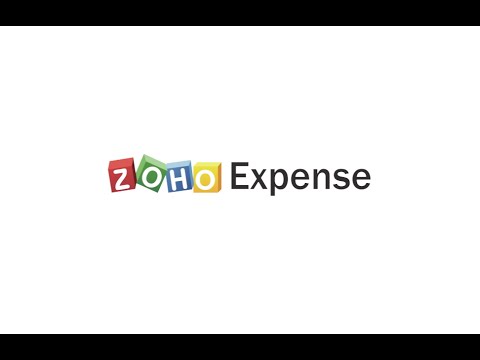 Not sure about Zoho Expense? Compare with a popular alternative
Zoho Expense Alternatives
Puran
Virtual Assistant in India
Verified LinkedIn User
Outsourcing/Offshoring, 201-500 Employees
Used the Software for: 1-5 months
Alternatives Considered:
Quite useful tool to track and record company expenses
Comments: In overall I just love the Zoho Expense, now I'm able to record my monthly expenses for a company and can mark them reimbursement item that means once approved I will get reimbursed for that expense from a company which is not only helping me but also helping the company in smoothing the whole process of monitoring the expenses and providing reimbursements.
Pros:
I have started using Zoho Books initially and gradually I explored other Zoho products as well. In a few days, I got to know about the Zoho Expense and I was like this is the tool I need. It makes my life really easy by offering the easiest way to record my expenses for the company and other employees as well. Once the expenses are recorded in the Zoho Expense, it will directly be shown in the Zoho Books. I just love this feature.
Cons:
Well, there are no cons I have noticed but for the unfamiliar person, it might be a little tricky at initial to learn and to use it. But, believe me, the Zoho team will provide any required support to make sure you are having a good experience with their services/tools.
Maddie
System Administrator in US
Verified LinkedIn User
Information Technology & Services, 10,000+ Employees
Used the Software for: 1+ year
I love how friendly it is Zoho to new users
Comments: There are several positive aspects to this program. Although it is well-designed, some of the functionality is still not entirely functional. I appreciate the user-friendly design and the ease with which expenses can be submitted. The bespoke procedures for approval make it simple to route costs for secondary approvals depending on their monetary worth, saving time and money.
Pros:
The pricing of the program is attractive to me because it is competitively priced in comparison to its competitors. I do a lot more for my company now, which is why I switched to a different software package. I feel that this program will be beneficial to someone who is just getting started. The program is incredibly simple to use and has proven to be really beneficial in keeping me organized with my company expenses as well as in keeping me on track with my tax preparation.
Cons:
Overall, this is an excellent tool. At first sight, the supplementary papers that are connected to the reports may be disregarded, although this is not a serious cause for concern.
Tina
Director of Sales in US
Wholesale, 51-200 Employees
Used the Software for: 1-5 months
Alternatives Considered:
Life Saver
Comments: By using the app, I automatically take pictures of receipts when getting them. No more procrastination inputting at the end of the week. I don't miss any receipts and they are in order by date, so accounting can match to the credit card charges. This is saving time and sometimes trees. A lot of hotel receipts are emailed directly to my business email. I'm able to go on website and attach these receipts into the report saving paper. Very easy to do. You can never get back time. Time is money and this saves me a lot of it.
Pros:
When my previous provider discontinued their service, I was in a panic. I immediately started searching and reading reviews. Zoho Expense was the closest I could find to support my needs. The cost was very reasonable, and the app is easy to use. It was important for me to be able to have access to an app that stored receipt photos and giving me a comment section where I could explain what each expense was for. Their app was self-explanatory easy to use, and the website allows you to review all information compiled on the app making changes, if necessary, before submitting.
Cons:
The only downside I have experienced is when taking photos on the app, the photo store to my phone. There might be an easy fix to this, but I haven't had time to try. I just go and delete all the photos once my expenses have been submitted.
Jace
Business Consultant in US
Logistics & Supply Chain, 11-50 Employees
Used the Software for: 1-5 months
Great Potential, Poor Execution & Customization
Comments: Overall I have not been pleased. Customer service is very nice but incomplete in their responses and you don't realize it until something occurs and you lose weeks worth of work. They punt to other Zoho teams a lot for helping you. And you cannot speak with anyone in the US. I would not normally have a problem with this, but they don't seem to understand that as the administrator of the account, I pay the bill and should be able to access the account of employees who no longer work for us.
Pros:
This software has been relatively easy for our team to use in the field to record expenses. I would say that the ability to snap a picture of receipts and auto-recognize the vendor and amount is good. And the reconciliation process with credit card statements is great.
Cons:
Too many problem to list here. The biggest problem I have is that as the administrator, I do not have complete control over all our user accounts. Our employees are truck drivers out on the road. They occassionally miss a receipt and I have to follow up later. But I can't just get the receipt and upload it. I must reject their report and they must re-submit. We've had employees who were terminated and they turned in their final receipts in hard copy, but I am unable to gain access to their account. Zoho won't give me access to their account so I can remove their credit card and delete the user from our account, along with any old receipts that are still "unsubmitted" in their queue. The onboarding process has been incredibly long because customer service was incomplete in their information. They never told me that credit card transactions had to be uploaded prior to employees submitting their expense reports. Thus, the auto reconcilitation did not occur and I must get employees to go in and manually match their receipts. This must be done on a computer and is virtually impossible when the users are truck drivers without laptops. If you use Capitol One credit cards, run far away from Zoho. Even though our cards are all corporate cards and our employees don't have access to their own account online, that is what we must do if we want to use the auto-import feature. Otherwise, each employee has to download their own credit card transactions.
Verified Reviewer
Director of IT in US
Verified LinkedIn User
Biotechnology, 51-200 Employees
Used the Software for: Free Trial
Alternatives Considered:
Greatr Product - Out of the box it works!
Comments: Easy to use, easy to customize, great product for mobile and online users. Other products need to look at this product and see what an expense tracking software should be like.
Pros:
Easy to custimzae if you watn to do so, easy to submit reports, add users.
Cons:
The custom email address which may be used to send your receipts, is it a bit hard to find after initial setup.