What Is Housecall Pro?
Call now to start a free 14 day trial: 866-405-0752.
Housecall Pro is a top-rated, all-in-one business solution that helps home service professionals work simpler and grow smarter. With easy-to-use digital tools for scheduling and dispatching jobs, managing payments, automating marketing efforts, and more, Housecall Pro helps Pros efficiently manage every aspect of their business all in one place.
Who Uses Housecall Pro?
Housecall Pro saves valuable time for all home service professionals across plumbing, electrical, carpet cleaning, HVAC, housekeeping, handyman, window cleaning, locksmith, and many other industries.
Where can Housecall Pro be deployed?
Cloud-based
On-premise
---
About the vendor
Housecall Pro
Located in San Diego, US
Founded in 2013
Countries available
Canada, United States
About the vendor
Housecall Pro
Located in San Diego, US
Founded in 2013
Countries available
Canada, United States
Housecall Pro videos and images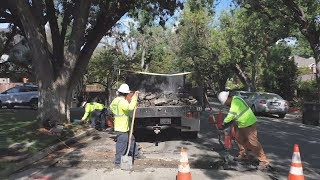 Compare Housecall Pro with similar products
Features of Housecall Pro
Accounting Integration
Activity Dashboard
Activity Tracking
Alerts/Notifications
Assignment Management
Automated Scheduling
Availability Management
Bank Reconciliation
Bid Management
Billing & Invoicing
Booking Management
Budgeting/Forecasting
CRM
Calendar Management
Calendar Sync
Change Order Management
Chat/Messaging
Client Database
Client Management
Client Portal
Communication Management
Contact Database
Contract/License Management
Customer Database
Customer History
Customer Management
Customizable Branding
Customizable Invoices
Customizable Templates
Dispatch Management
Document Management
Electronic Payments
Electronic Signature
Email Management
Employee Management
Equipment Tracking
Estimating
Fleet Management
For AEC Industry
For Carpet Cleaners
For Commercial and/or Industrial Electrical Contractors
For HVAC Companies
For Handyman Industry
For Locksmiths
For Pest Control Companies
For Plumbing Industry
For Small Businesses
GPS
Interaction Tracking
Invoice Creation
Invoice History
Invoice Management
Invoice Processing
Job Costing
Job Management
Job Scheduling
Location Tracking
Maintenance Scheduling
Mobile Access
Mobile Alerts
Mobile App
Mobile Payments
Mobile Signature Capture
Multi-Location
Online Booking
Online Invoicing
Online Payments
Online Time Clock
Payment Collection in the Field
Payment Processing
Preventive Maintenance
Project Management
Project Scheduling
QuickBooks Integration
Quotes/Estimates
Real Time Data
Real Time Notifications
Real-time Scheduling
Real-time Updates
Recurring Appointments
Recurring Invoicing
Recurring/Subscription Billing
Reminders
Reporting/Analytics
Routing
SMS Messaging
Scheduling
Self Service Portal
Service History
Takeoff
Task Management
Technician Management
Third Party Integrations
Time & Expense Tracking
Time Tracking
Work Order Creation
Work Order Management
Housecall Pro Alternatives
Paul
Owner in US
Verified LinkedIn User
Electrical/Electronic Manufacturing, 2-10 Employees
Used the Software for: 2+ years
Alternatives Considered:
Great Product!
Comments: CRAZY! how I ever managed without it. My life as a business owner was forever simplified by this on decision. Great Job Guys! Really, I mean it.
Pros:
I appreciate the customer support team, always ready to improve. The pro vote feature is ingenious, I have seen several of my personal pro-votes come to fruition.
Cons:
The name. When interacting with clients the name "HouseCall pro" is limiting this amazing product to residential service calls, when in fact it is so much more. I had to modify a few internal processes, but I've managed 2 and 3 month projects from 1 invoice allowing Change Orders to bill out as segments. the name should be revised, considering something more wild. Service Titan had the right idea on the wrong product.
Victoria
Buisness Owner/operator in US
Consumer Services, Self Employed
Used the Software for: 6-12 months
Alternatives Considered:
Great houskeeping service software
Comments: Its been wonderful though its a bit overprived in my opinion
Pros:
I love the fact that it os super easy to use and its a efficient software
Cons:
Nothing that i can think of except i wish it was less expensive
Housecall Pro Response
last month
Hi Victoria, thank you so much for taking the time to leave us a kind review. We really appreciate your rating and value you greatly as a Housecall Pro. Pro Advocate Team
Verified Reviewer
Vice President in US
Verified LinkedIn User
Business Supplies & Equipment, 2-10 Employees
Used the Software for: 1+ year
Source: GetApp
Meh
Comments: It has always been MEH.....But after today I am heavily looking at getting far far FARRRR AWAY from this company!!!!! They have no care or concerns for their customers, or providing a functioning product.
Pros:
Its okay, but definately not great. They spend alot of time upgrading features that have little use, meanwhile leaving important features with critical issues unresolved. (like automatic late fees, and changing customers name in invoice if you accidentally have the wrong one in field).
Cons:
CUSTOMER SERVICE!!!!!! Absolutely the worst! If you like to hire companies that will treat you like a human being this isnt it. We had to close our bank account after being hacked, and open another one for our protection. (According to the bank). I realized I had no number for housecall pro and could not call them. I could not update my account, resulting in loss of customers since they would not be able to pay by credit card since we couldnt easily manage connecting our new account. The lady who called was unbelieveably rude! when I told her that I lost customers because we couldnt bill them because of their system issues, she said "well thats your perception"....ummmm,,, no, reality. And she was obviously 20 with a righteous attitude who feels that she is above all else. Just disgusting attitude. It made me realize that I could not believe I have paid and supported this company who fails to properly train employees in customer service.
Housecall Pro Response
last month
Hi there, thank you so much for taking the time to leave us a review, your feedback is very valuable to us. We would love the opportunity to speak with you to learn more about your experience. If you're open to discussing further, please send us an email at the address provided. Thank you again.
Ryan
Managing Partner in US
Verified LinkedIn User
Real Estate, 2-10 Employees
Used the Software for: 2+ years
Great software that has really helped us take our remediation business to the next level.
Comments: HousecallPro has helped us take our business to the next level and makes dispatching, estimating, and bookkeeping much easier. I've used other competitive products in the past, but nothing has come close to the features of HousecallPro.
Pros:
Price list flexibility, automated emails, estimate approvals and invoicing, and dispatching to make sure everyone's on the same page.
Cons:
The automated emails should absolutely be tied to job tags, but because they're tied to customer tags, we have to add and remove them vigilantly if we have repeat customers with multiple properties or different service needs. I wish the estimate approval process was more of an eSignature process as opposed to any party just clicking a button.
Housecall Pro Response
3 months ago
Hi Ryan, thank you so much for taking the time to leave us a kind review. We really appreciate your rating and value you greatly as a Housecall Pro. Pro Advocate Team
Oil & Energy, 2-10 Employees
Used the Software for: 6-12 months
Housecalls Pro is a game changer
Comments: Great. A tool that I can't do without
Pros:
Invoicing is a breeze. It takes a while to get set up with all your materials and services, but after that it's just a click and a quantity. DONE
Cons:
One thing I have failed to figure out how to do is change a invoice to another customer without redoing the whole thing.
Housecall Pro Response
2 days ago
Hi Jay, thank you so much for taking the time to leave us a kind review. We really appreciate your rating and value you greatly as a Housecall Pro. Pro Advocate Team