NetSuite
What Is NetSuite?
NetSuite is an all-in-one cloud business management solution that helps more than 32,000 organizations operate more effectively by automating core processes and providing real-time visibility into
Read more
operational and financial performance. With a single, integrated suite of applications for managing accounting, order processing, inventory management, production, and supply chain and warehouse operations, NetSuite gives companies clear visibility of their information and control of their business.
Read less
Who Uses NetSuite?
From pre-revenue startups to small and mid-size organizations, fast-growing businesses use NetSuite to automate core processes and get real-time insights into operational and financial performance.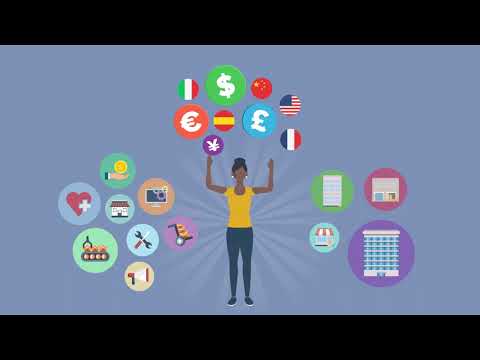 Not sure about NetSuite? Compare with a popular alternative
Alvaro
Director of Web Development in Colombia
Verified LinkedIn User
Internet, 51-200 Employees
Used the Software for: 2+ years
Great ERP
Comments: Help us at a time we were growing the company, so right now we are more efficient and have real time data because of Netsuite.
Pros:
- Very Robust and Fully customizable - Have an API and so connect with third party and other tools you use internally can be definitely doable. - Multiple currencies, locations and internationalization help you when you have to access in different subsidiaries - Have great tools for making reports The support have been great the last 2 or 3 times I used it.
Cons:
- Sometimes tends to be slow, It seems like that was a problem with the implementation but in general it feel slow. - The UI looks old, but does what you need. - The documentation is really heavy and sometimes is hard to find things there.
Mahir
Business Analyst in Bangladesh
Information Technology & Services, 201-500 Employees
Used the Software for: 6-12 months
Alternatives Considered:
Very Expensive ERP System
Comments: Overall experience was okay but unfortunately we had to stop using it because of the poor product support in relation to the hefty expenses we were incurring.
Pros:
NetSuite has everything that Business needs to operate and all of it's modules are well integrated. Reporting system also works like a charm
Cons:
It's very expensive to maintain and above all their support takes ages to respond/act. Getting used to this system takes longer time than usual as it's workflows are a bit twitched.
Oracle Response
4 weeks ago
Thanks for taking the time to leave a review, Mahir! If you haven't already done so, feel free to check out our NetSuite Customer Community. https://community.oracle.com/netsuite
Verified Reviewer
CEO in US
Verified LinkedIn User
Retail, 2-10 Employees
Used the Software for: 1+ year
Source: GetApp
Alternatives Considered:
Small Retail and Internet Businesses Beware
Comments: On paper things looked good. Two years down the road and I am running the company by gut instinct and need to overview every order to make certain it is covered. Inventory is a mess. Projections are not available. And COGS are often zero. ACS is a ripoff- most jobs were not completed within a quarter- and we still have hours remaining. Job not done? Too bad. Use ACS for install only and then bite the bullet after the first year. Their hourly charges are ridiculous. I am uncertain if Netsuite even remotely cares about small accounts- this is an 80K program. And it is costing us approx 200K yearly including lost revenue due to inventory, additional staff, and lost productivity. Language has been an issue. Even our quote from netsuite for renewal has needed careful overview. Finally we were instructed by netsuite to hire an outside party to get the jobs done that someone else could do. At $145 per hour. Fingers crossed. Netsuite assumed zero responsibility for anything. So, if you are a small business that is growing and changing reasonably quickly I would strongly urge you to seek another program. The program has kept our company dead in the water. For at least 18 months. My experience with Dynamics, which also has difficulties, was better with high functionality within 12 months. Needless to say, we are signing the contract with Netsuite but will switch once it is expires and we are more prepared. They simply do not provide adequate service to smaller businesses.
Pros:
I would assume it would be good if it worked. AS is the only functionality we have are additional integrations. Ones that cost 9K.
Cons:
Customer service is pretty awful. Jobs simply were not done. It was similar to playing the game telephone. While our rep is sympathetic they have little or no power to do anything.
Oracle Response
3 weeks ago
Thank you for taking the time to leave a review. We take our customer feedback very seriously as we strive to improve every aspect of your experience. Please reach out to your Account Manager directly and/or email me at [email protected] so we can connect directly with you on feedback.
Fahmy Farhath
SUPPLY CHAIN CORDINATOR in Saudi Arabia
Sporting Goods, 51-200 Employees
Used the Software for: 2+ years
review - Alhayath Investment (SPORTA/BLUE/FAA SPORTS)
Comments: its a very pleasant experience, because i use to work long ours before to day to day tasks and generate reports, now all information's are at finger tips at a click of a button
Pros:
The ese of the dashboard arrangement and the easy and structured flow of information. Also have key information's related to my official e mail by Net Suite. Before use of Net suite we use to doo all supply chain coordination's and stock management, delivery issuing, order tacking by semi Manuel and had too much paper work on a daily basis. Once net suite was implemented during transition period and now the process is at very much ease, also currently day to day work is easy and information's for conclusions are at finger tips. As a final word, our total supply chain and finance processing, including and warranty information's back tracking has become a very easy and structured process of ease.
Cons:
I really cannot think of any cons, because our implementations team could always customize the s/w as our needs, so its a very smooth operation
Oracle Response
3 months ago
Thanks for taking the time to leave a review! If you haven't already done so, feel free to check out our NetSuite Customer Community. https://community.oracle.com/netsuite
Jess
Customer Experience Manager in Australia
Retail, 11-50 Employees
Used the Software for: 2+ years
Lots of customization
Comments: Netsuite allowed us to deploy the financial management system we needed to help the business grow. The order management and use as point of sale was not suitable for retail and online. There is a high level of customization available for reporting and dashboard configuration which was helpful.
Pros:
Netsuite is a broad sweeping software that can allow a growing business to put in place effective financial management. The high level of customization available also means in depth reporting can be produced, which can be extremely helpful for a business to identify growth opportunities or areas of improvement.
Cons:
Integration with our e-commerce platform was challenging. We were not able to achieve the level of integration and automation we wanted for the volume of sales we did online.
Oracle Response
2 weeks ago
Thanks for taking the time to leave a review, Jess! If you haven't already done so, feel free to check out our NetSuite Customer Community. https://community.oracle.com/netsuite