What Is NetSuite?
NetSuite is an all-in-one cloud business management solution that helps more than 34,000 organizations operate more effectively by automating core processes and providing real-time visibility into operational and financial performance. With a single, integrated suite of applications for managing accounting, order processing, inventory management, production, and supply chain and warehouse operations, NetSuite gives companies clear visibility of their information and control of their business.
Who Uses NetSuite?
From pre-revenue startups to small and mid-size organizations, fast-growing businesses use NetSuite to automate core processes and get real-time insights into operational and financial performance.
Where can NetSuite be deployed?
Cloud-based
On-premise
---
About the vendor
Oracle
Located in Chicago, US
Founded in 1977
NetSuite support
Phone Support
24/7 (Live rep)
Chat
NetSuite pricing
Starting Price:
NetSuite does not have a free version.
Pricing plans
About the vendor
Oracle
Located in Chicago, US
Founded in 1977
NetSuite support
Phone Support
24/7 (Live rep)
Chat
NetSuite videos and images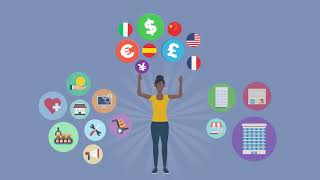 Features of NetSuite
"What If" Scenarios
3PL Management
ACH Payment Processing
API
Access Controls/Permissions
Accounting
Accounting Integration
Accounts Payable
Accounts Receivable
Activity Dashboard
Activity Tracking
Ad hoc Reporting
Aging Tracking
Alerts/Notifications
Approval Process Control
Asset Lifecycle Management
Audit Management
Audit Trail
Automated Scheduling
BOM Creation
Backorder Management
Bank Reconciliation
Barcode/Ticket Scanning
Barcoding/RFID
Billing & Invoicing
Bills of Material
Budget Management
Budgeting/Forecasting
Built-in Accounting
CRM
Calendar/Reminder System
Campaign Management
Capacity Management
Capacity Planning
Cash Management
Cataloging/Categorization
Channel Management
Chart of Accounts
Check Processing
Check-in/Check-out
Client Management
Client Portal
Collaboration Tools
Commenting/Notes
Commission Management
Communication Management
Compliance Management
Compliance Tracking
Consolidation/Roll-Up
Contact Database
Contact Management
Contract/License Management
Core Accounting
Cost Tracking
Cost-to-Completion Tracking
Customer Accounts
Customer Database
Customer History
Customer Management
Customer Statements
Customizable Fields
Customizable Reports
Customizable Rules
Customizable Templates
Dashboard
Dashboard Creation
Data Extraction
Data Import/Export
Data Management
Data Security
Data Visualization
Delivery Management
Demand Forecasting
Discount Management
Document Management
Document Storage
Donation Tracking
Donor Management
Duplicate Payment Alert
ERP
Electronic Funds Transfer
Electronic Payments
Email Management
Email Marketing
Employee Management
Enterprise Asset Management
Expense Management
Expense Tracking
File Sharing
Financial Analysis
Financial Management
Financial Reporting
Fixed Asset Management
For Accountants
For B2B
For Insurance Industry
For Nonprofits
For Real Estate
For Restaurants
For Retail
For Small Businesses
Forecasting
Fund Accounting
Fundraising Management
Gantt/Timeline View
General Ledger
Grant Management
HR Management
Idea Management
Income & Balance Sheet
Integrated Business Operations
Interaction Tracking
Inventory Auditing
Inventory Control
Inventory Management
Inventory Optimization
Inventory Tracking
Invoice Creation
Invoice History
Invoice Processing
Item Management
Kanban Board
Key Performance Indicators
Kitting
Lead Management
Lead Qualification
Marketing Automation
Material Requirements Planning
Materials Management
Member Database
Membership Management
Mobile Access
Mobile App
Multi-Channel Management
Multi-Channel Marketing
Multi-Currency
Multi-Department/Project
Multi-Location
Onboarding
Online Invoicing
Online Payments
Order Entry
Order Fulfillment
Order Management
Order Tracking
Overpayment Processing
PO Reconciliation
Partial Payments
Payment Processing
Payroll Management
Percent-Complete Tracking
Performance Metrics
Pipeline Management
Planning Tools
Point of Sale (POS)
Portfolio Management
Predictive Analytics
Prioritization
Procurement Management
Product Data Management
Product Identification
Product Management
Production Management
Production Scheduling
Profit/Loss Statement
Project Accounting
Project Management
Project Planning
Project Planning/Scheduling
Promotions Management
Publishing/Sharing
Purchase Order Management
Purchasing & Receiving
Quality Management
Quotes/Estimates
Real Time Analytics
Real Time Data
Real Time Monitoring
Real Time Reporting
Real Time Updates
Receivables Ledger
Receiving/Putaway Management
Recurring Orders
Recurring/Subscription Billing
Reminders
Remote Access/Control
Reorder Management
Reporting & Statistics
Reporting/Analytics
Reporting/Project Tracking
Requisition Management
Resource Allocation & Planning
Resource Management
Resource Request
Resource Scheduling
Retail Inventory Management
Returns Management
Revenue Recognition
Risk Analysis
Risk Management
SEO Management
Sales & Operations Planning
Sales Activity Management
Sales Forecasting
Sales Orders
Sales Pipeline Management
Sales Reports
Scheduling
Search/Filter
Segmentation
Self Service Data Preparation
Self Service Portal
Serial Number Tracking
Shipping Management
Shopping Cart
Skills Tracking
Social Media Integration
Sourcing Management
Spend Management
Status Tracking
Strategic Planning
Supplier Management
Supply Chain Management
Task Management
Task Scheduling
Tax Management
Territory Management
Third Party Integrations
Time & Expense Tracking
Timesheet Management
Traceability
Training Management
Transaction History
Transaction Management
Transportation Management
Utilization Reporting
Vendor Management
Vendor Master Data Management
Vendor Payment
Version Control
Visual Analytics
Warehouse Management
Website Management
Workflow Management
eCommerce Management
Víctor
CS Lead in Spain
Verified LinkedIn User
Human Resources, 501–1,000 Employees
Used the Software for: 2+ years
Reviewer Source
It is a great ERP but it is not for everyone
Comments: Accounting, Trasury. Reporting (but we ended up doing the reporting outside the ERP)
Pros:
Netsuite has a lot of potential when automating processes. It is a great ERP for big Companies or big startups.
Cons:
There is not much literature about netsuite or learning material. Because of this, you are trapped with Consultants. Sometimes you might get lucky but sometimes no. I had both experienceThe ERP is complex to implement. It has become popular in the startup world but it´s complexity does not make it ideal for everyone. Yes. the potential is great but you really need to do a good research before jumping to implement this ERP
Alternatives Considered: Odoo
Reasons for Switching to NetSuite: The potential of Netsuite when growing and to manage several entities from one place
Oracle Response
7 months ago
Thanks for taking the time to leave a review, Victor! If you haven't already done so, feel free to check out our NetSuite Customer Community. https://community.oracle.com/netsuite
Mauro
IT Manager in Canada
Verified LinkedIn User
Apparel & Fashion, 51–200 Employees
Used the Software for: 2+ years
Reviewer Source
NetSuite SuiteCommerce is Powerful But Pricey
Comments: We liked the interface and capabilities of SuiteCommerce, but we did not enjoy the costs associated with ownership. SuiteCommerce may have been too aggressive of a platform for where we were in terms of eCommerce presence and sales as we were trying to build it out. Other platforms may have been a better option in our case, but SuiteCommerce is probably a better fit for a company going all in on eCommerce and is ok with the up front spend to get it going.
Pros:
SuiteCommerce offers all the features you need for a successful eCommerce implementation.
Cons:
The price to purchase and implement, and the cost for 3rd party developers can add up very quickly. A proper assessment of ROI is needed to see if other options may be more viable.
Alternatives Considered: Shopify Plus and Online Auction System
Reasons for Choosing NetSuite: We were kind of forced to make the switch to NetSuite SuiteCommerce for our US division as it was selected by the person over-seeing those operations. We probably would not have selected this platform for where we were in our eCommerce presence.
Switched From: AspDotNetStorefront
Reasons for Switching to NetSuite: We had little option but to agree to implement SuiteCommerce for the division it was to be used for.
Andrea
Director of Accounting in US
Food & Beverages, 51–200 Employees
Used the Software for: 2+ years
Reviewer Source
New to Netsuite 4 years ago - recommend over SAP alternative
Comments: We use Netsuite everyday for everything from procure-to-pay to order-to-cash, as well as other general accounting functions (journal entries, inventory management, budgeting, etc). Our experience has been good and I think Netsuite is a great value for the money compared to competitors that I've used in the past.
Pros:
I previously used SAP in addition to smaller and more dated ERP systems. I think Netsuite is a great value for the money, especially compared to SAP. The dashboards are nice and you can really get great value out of dashboard customization. Our implementation with the Netsuite team was a little rocky, and I think that the implementation team should work more with companies to see what's more valuable to them in order to guide users to dashboard and report customizations that will make their daily work easier and more efficient.
Cons:
A lot of things aren't included in the main package and are available for purchase as an add-on. One example is the fixed asset module which, to me, should be included in the basic package. There are reports that I wished were more easily filtered within Netsuite, but we instead have to export them to Excel in order to filter them to the data we need. (This may be something customizable, but again, we weren't given much guidance on customizations and have worked through that on our own).
Oracle Response
2 weeks ago
Thanks for taking the time to leave a review, Andrea! If you haven't already done so, feel free to check out our NetSuite Customer Community. https://community.oracle.com/netsuite
Investment Management, 201–500 Employees
Used the Software for: 2+ years
Reviewer Source
Effective Cloud-Hosted ERP
Comments: As part of our investment/integration approach, we have moved several businesses from QuickBooks to NetSuite. This is equivalent of going from mom-and-pop to professional-level accounting/reporting. We're very happy to have made the switch, and we expect to bring other of our businesses abroad the platform as a means of standardizing our accounting practices groupwide.
Pros:
Relative to other softwares, NetSuite is easy to implement and learn for non-technical users. Our businesses use NetSuite for a variety of accounting and finance tasks, and across-the-board our staffs have been able to pick up the tools and, in some cases, master them quickly with even just a little user acceptance testing.
Cons:
NetSuite needs a UI upgrade -- it was clearly developed in the late 90s/early 2000s. UI tech has advanced considerably, and some implementation of modern techniques would help improve the product. Our main complaint w/r/t NetSuite is the lack of very good implementation and development support. Lastly, there are some surprising gaps in the software; for example, there is no native functionality for approving changes to vendor bank details, an area of high fraud risk. We have developed our own solution, but we would have expected some native functionlaity for that, given the risk.
Alternatives Considered: Sage Intacct
Reasons for Choosing NetSuite: We are a public holding company, so QuickBooks was not going to cut it long-term for the level of professional process and audit controls we needed.
Switched From: QuickBooks Desktop Enterprise and Quickbooks Online
Reasons for Switching to NetSuite: We looked to peer advice and it pointed us to NetSuite.
Oracle Response
3 months ago
Thanks for taking the time to leave a review, Brendan! If you haven't already done so, feel free to check out our NetSuite Customer Community. https://community.oracle.com/netsuite
Heath
Manager of Finance in US
Verified LinkedIn User
Sports, 201–500 Employees
Used the Software for: 6-12 months
Reviewer Source
NetSuite - Great ERP System for the future
Comments: NetSuite has been a great ERP system upgrade for our organization. We have been able to speed up our accounting processes and can easily manage all accounting and billing functions remotely. The implementation went smoothly and the customer support has been world class.
Pros:
NetSuite is a cloud-based system so we can connect from anywhere with internet connection. This has been a game-changer since our company switched to a hybrid work schedule. The software interface is very clean and easy to use. Almost all accounting/billing functions can be performed entirely within the system, or can be done via uploads for large/bulk entries. NetSuite is very customizable, and was fairly easy to implement with the help of a consulting company called Appficiency.
Cons:
There out of the box reports were not very helpful, and the customized reports did not provide the level of detail we were looking for. The budgeting/forecasting modules were also very basic. We ended up purchasing a separate budgeting/reporting software.
Alternatives Considered: Sage Intacct and Microsoft 365
Reasons for Switching to NetSuite: We viewed several demos of other ERP systems and NetSuite looked the cleanest and most functional, although it was also the highest priced.
Oracle Response
3 weeks ago
Thanks for taking the time to leave a review, Heath! If you haven't already done so, feel free to check out our NetSuite Customer Community. https://community.oracle.com/netsuite