Salesforce Essentials
What Is Salesforce Essentials?
Start instantly with Salesforce Essentials for small businesses to manage customer relationships and grow faster. It's easy to set-up, easy to use and grows with your business. Use customer insights
Read more
to prioritize intelligently and spend your time where it matters.
Read less
Who Uses Salesforce Essentials?
Offer support over Email, Phone, Social, and Web. Deploy and customize branded self service support sites with clicks not code. Free up support teams with automation. Get up and running today.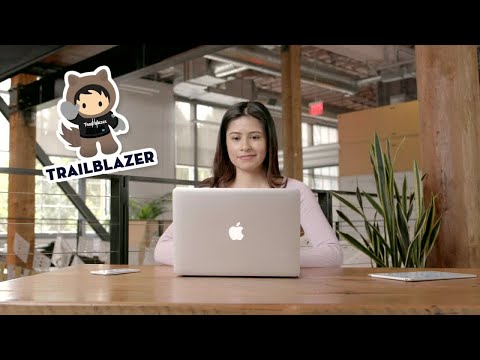 Not sure about Salesforce Essentials? Compare with a popular alternative
Not available in your country
Salesforce Essentials Alternatives
Reviews of Salesforce Essentials
Alex
Managing Partner in US
Verified LinkedIn User
Events Services
Used the Software for: 1+ year
We love SalesforceIQ! Perfectly integrated and easy for my team to use.
Comments: So many. Ease of use, trackable for sales cycle, many more.
Pros:
This software is awesome. It takes the stress out of constantly updating your CRM by making it seamless and integrated with our email. It captures a lot automatically, giving my team more time to close deals. We love the customizable pipeline features as well. Great software overall.
Cons:
I have hard time thinking of cons for this software. It was so easy for my team to implement. It is expensive I guess, that'd be the only con.
Kaitlyn
Partner and Sales Manager in US
Apparel & Fashion, 2-10 Employees
Used the Software for: 6-12 months
Alternatives Considered:
Just right for small business
Comments: Being a small business we need a CRM that won't break the bank. We need to keep every customer we have, so the customer experience is paramount. We need to get as much information out of every sale and customer interaction as we can, and we need to accelerate sales. Salesforce essentials has done all of this for us.
There are things that I would improve.
Pros:
Salesforce Essentials is more affordable than standard Salesforce and still has what I need in a CRM. I get work done faster, sell faster, and make our customer experience amazing. I set up a customized self service portal and set particular concerns or questions to be sent to a specific person. This means that if for example a customer asks if a garmet can be altered, they're directed to our seamstress instead of directed to me and then transfered to our seamstress. Salesforce essentials records and tracks my calls and emails meaning I no longer have to. I have gained more information about leads, where they come from and why they choose us.
Cons:
Sometimes it can be hard to find the data I'm looking for. It's not easy to find or get invoices. Customer care wasn't very helpful although I did try to make contact during a very busy time of day. I was still disappointed.. This is the essentials version of Salesforce so obviously the features aren't as robust.
Clayton
Database Manager in US
Financial Services, 51-200 Employees
Used the Software for: 2+ years
Source: SoftwareAdvice
Great product, hard to tailor to companies specifically due to the complex algorithms.
Comments: I have over 5 years of experience with Salesforce, we used it when I was a production designer for a print and graphics firm. We loved it, but yet we experienced some of these same hardships in this company I am with now, the transition and tailoring to what we do specifically is just not there. It is up to us as employees to make the software work the most productive for us, and that should not be expected from us when we have sales and other projects to handle ourselves.
Pros:
There are endless possibilities on what you can do, and what you can achieve with this product. The AI software is a great tool if you are able to use it.
Cons:
Too complex on tailoring the software, I feel like a simple request would take months to get accomplished. I noticed for someone with Salesforce experience myself, our transition from BNTouch to Salesforce was seamless, but many of my co-workers were left in the dark and felt like they had a lack of training provided from your team when we launched this new software.
Patrick
Financial Planner in US
Financial Services, 2-10 Employees
Used the Software for: 2+ years
Salesforce as a Database
Comments: As it is a massive and comprehensive product, I don't need such an overwhelming software. Overall, it didn't meet my company's needs, but if a company has tech department, this could be a fantastic product.
Pros:
I like that the product has the ability to be completely customized to one's needs.
Cons:
As it can be an expensive and time consuming set-up, it was not necessary for me to have such a customizable software. There was very little customer service and it was overseas. It took too much of my time and the only way to get customer service is to hire a third party vendor to help with all aspects of the software.
Kenneth
Ops Manager in UK
Verified LinkedIn User
Oil & Energy, 501-1,000 Employees
Used the Software for: 2+ years
Alternatives Considered:
Using Salesforce is incredibly easy for my team
Comments: This was an awesome experience and an essential for an organization hoping to more readily attract and hold clients on the web
Pros:
I truly like how Salesforce is the most incredible in its industry and offers extraordinary CRM programming. It is ideally suited for connecting with potential clients in view of their past interest in the organization as well as what they would require to remain drawn in and retained. I love the manner in which you can modify it and it mechanizes each thing so extraordinary from messages to calls its incredible.
Cons:
When first starting to use Salesforce, it can seem overwhelming. The pages feel extremely crowded when you don't know where to look for something because there is an abundance of information. Salesforce becomes easier to use with more experience, yet for new clients there may be a learning curve.