What Is MOS Chorus?
MOS Chorus is a complete and integrated Learning Management System (LMS) allowing Learning Managers to create unique and engaging learning experiences. The solution is fully customisable in terms of look&feel and features. It is a 100% web-based, agile, modular, SCORM compliant solution that let you create and distribute interactive and rich contents. Thanks to MOS Chorus you can fully administer your platform, monitor user progress and access reports on your learning programmes.
Who Uses MOS Chorus?
Corporate: L&D/training, sales and marketing, IT, product training, external channels/distributors/resellers; Public administration, NGOs, Training organisations.
Where can MOS Chorus be deployed?
Cloud, SaaS, Web-based, Mac (Desktop), Windows (Desktop), Linux (Desktop), Windows (On-Premise), Linux (On-Premise), Chromebook (Desktop), Android (Mobile), iPhone (Mobile), iPad (Mobile)
About the vendor
MOS - MindOnSite
Founded in 2001
Phone Support
Chat
About the vendor
MOS - MindOnSite
Founded in 2001
Phone Support
Chat
MOS Chorus videos and images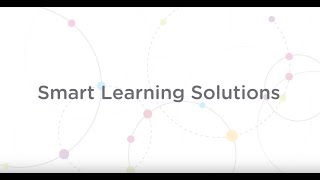 Compare MOS Chorus with similar products
Features of MOS Chorus
Asynchronous Learning
Blended Learning
Built-in Course Authoring
Certification & Licensing
Compliance Tracking
Content Management
Content Sharing
Course Management
Course Tracking
Employee Engagement Software
Employee Portal
Gamification
Learner Portal
Learning Management
Learning Paths/Tracks
Mobile Learning
Multi-User Collaboration
Reporting/Analytics
SCORM Compliance
Self-Service Content Curation
Social Learning
Synchronous Learning
Tests/Assessments
Chico F.
Community Manager in
Used the Software for: Not provided
Comprehensive LMS and LCMS solution!
Comments: Integrated suite of LMS and LCMS, fully customizable in terms of graphics and features. Great and detailed dashboards for tracking and reporting. Excellent quality of services. Graphical design of the platform totally customizable, to create a fully customized user learning portal.
Giovanni P.
Co-Founder in Switzerland
Used the Software for: Not provided
All you want, even more !
Comments: The software itself is quite user-friendly in the terms of features and you can really do whatever you want with it, there is no limit except your creativity. The deployment is fast and the technical assistance is reactive. A great pleasure to work with them !
Rolly P.
Software Developer / Training Engineer in France
Verified LinkedIn User
Professional Training & Coaching, 51-200 Employees
Used the Software for: 2+ years
La "ToolBox" de la formation en ligne !
Comments: Cela fait bientôt plus de 15 ans que nous utilisons cette solution. Elle nous permet de pouvoir conserver la même qualité de formation sur nos différents sites régionaux ; avec la possibilité pour nos formateurs de pouvoir accompagner nos stagiaires de manière très fine car l'outil propose de nombreux tableaux de bord et de suivi ; contrairement à d'autres solutions du même type.
Pros:
Il est de notoriété publique que cette plateforme est un véritable "couteau suisse". Facilité d'utilisation, très bon support, mise à jour permanente. Le point le plus important, pour moi qui suis un développeur, est sa capacité d'interopérabilité car Mos Chorus propose de nombreux webservices. L'outil peut facilement s'intégrer dans notre stratégie de formation, nous pouvons l'adapter selon nos besoins et l'interconnecter avec nos outils administratifs.
Cons:
S'il y avait un point faible à signaler, cela serait l'outil auteur qui quelques fois n'est pas simple d'utilisation dans la gestion des objets HTML tels que les tableaux.
Anne T.
chef de projet in France
Food & Beverages, 10,000+ Employees
Used the Software for: 2+ years
Alternatives Considered:
MOS Chorus Review
Comments: Accessible à tous les collaborateurs Sodexo et sur mobile pour des opérations ponctuelles
Pros:
L'intégration des nouveaux modules L'interface apprenants
Cons:
L'utilisation des règles d'inscription n'est pas claire. Les préconisations pour les utiliser sont différentes en fonction de l'interlocuteur MOS Pas de tutos vidéos pour les nouvelles fonctionnalités, manque de précisions à leur sujet Pas de possibilité de joindre le service support par téléphone ce qui ferait gagner du temps Obliger d'ouvrir un ticket pour une simple question
MOS - MindOnSite Response
4 weeks ago
Bonjour, pour des raisons de traçabilité nous recommandons de passer par le centre d'assistance en ligne pour joindre notre support, qui vous répondra sous quelques minutes. Si besoin d'échanger ou de faire un partage d'écran nous pouvons volontiers réaliser une conf call qui peut être enregistrée. Notre centre de ressources en ligne, MOS Center, fournit des guides et de la documentation sur toutes les fonctionnalités de notre solution et sera enrichi prochainement de tutoriels vidéos.
Samuel R.
comptable et support informatique in Switzerland
Higher Education, 51-200 Employees
Used the Software for: 2+ years
plateforme interne
Comments: nous avons une plateforme interne pour le soutien de la formation des élèves et des futurs diplômés
Pros:
les fonctionnalités et les connexions entre les différentes structures
Cons:
affichage lors de la connexion, pas assez de réactivité lors des mises à jour.