What Is Setmore?
Setmore offers a free, online scheduling platform for you to connect with your customers. Manage all your appointments through one simple, sleek calendar system and give your business the freedom to grow.
Bring on more customers and sharpen your brand image, while taking charge of your working hours. By listing your availability online, your customers can self-book their desired services. Focus on providing an excellent customer experience and let Setmore handle the paperwork.
Who Uses Setmore?
Built for businesses and organizations of all sizes. Solopreneurs, small business owners and managers, nonprofits, community organizations all use Setmore to connect with customers online and thrive.
Where can Setmore be deployed?
Cloud-based
On-premise
---
About the vendor
Setmore
Located in Portland, US
Founded in 2012
Setmore support
Phone Support
24/7 (Live rep)
Chat
About the vendor
Setmore
Located in Portland, US
Founded in 2012
Setmore support
Phone Support
24/7 (Live rep)
Chat
Setmore videos and images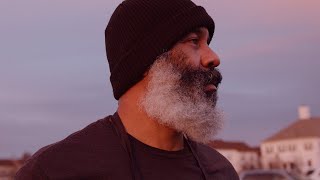 Compare Setmore with similar products
Features of Setmore
Alerts/Notifications
Appointment Management
Automated Scheduling
Availability Management
Booking Management
Calendar Management
Calendar Sync
Calendar/Reminder System
Client Database
Client Management
Confirmation/Reminders
Customizable Branding
Email Marketing
Event Management
Mobile Access
Online Booking
Online Payments
Payment Processing
Real-time Scheduling
Recurring Appointments
Reminders
Scheduling
Social Media Integration
Staff Management
Third Party Integrations
Website Integration
Jared
CMO in US
Verified LinkedIn User
Marketing & Advertising, 2-10 Employees
Used the Software for: 2+ years
Alternatives Considered:
Setmore for Business
Comments: I've been able to generate my return of investment within the first month and not just that be able to give value to clients in documentation and also frequent meetings.
Pros:
It's easy to program to the social media for your business or service to be able to allow clients to book time with you so you don't have to be there for them to do it.
Cons:
I can't use a custom domain and sometimes it does interfere with my clients experience because they think I work for the company.
Setmore Response
4 months ago
Hi Jared, Thank you for taking the time to review Setmore! Thrilled to hear that you think Setmore is easy to use for your social media platforms and that customers can book from those platforms. It's great that you think Setmore offers simplicity and doesn't need a high level of tech experience to use. We appreciate all feedback as it helps us improve the service we offer. We'll make sure to pass on your comments to the team. Julia, Community Team
Mindy
Owner in Canada
Verified LinkedIn User
Health, Wellness & Fitness, Self Employed
Used the Software for: Free Trial
Source: GetApp
Alternatives Considered:
Upset that I must cancel Setmore because my clients can't buy memberships/packages.
Comments: I am cancelling Setmore and am frustrated with myself for not seeing in advance that client online purchasing options are extremely limited and dysfunctional for the nature of my business. but overall I think many people who choose Setmore will be satisfied with the features and functions for the low price.
Pros:
Very easy to set up and use and I love that it integrates with Square and has a new downloadable app for customers -- customers can add your booking app to their home screen on their phone. All functions are pleasant to use.
Cons:
I still can't believe they market their service to fitness professionals yet you can't sell packages of sessions to your clients. I don't know any personal trainers who have clients that just buy one appointment at a time -- they save money by buying 10-packs or paying a monthly subscription. I also thought it was disappointing that you can "remove Setmore branding" on the premium subscription, except that you CAN'T remove all branding -- you can't have a custom domain so clients must go to a Setmore URL to view your booking page even on the premium plan. The customer service associate was pleasant in the chat but instead of just answering my question about if they offer memberships/packages they advised me not to worry about setting up my account and to instead book a demo with their team and allow them to help me set up my account. I had to make them look into my actual question and answer it. If I had a different type of business I would probably use Setmore as they have so much going for them.
Setmore Response
2 months ago
Hi Mindy, Thank you for taking the time to review Setmore and providing us with feedback. We're sorry to hear that you're having to cancel Setmore due to not having appointment packages. I'm going to pass on your comments to the developers to highlight the need for this feature. We hope we will be able to welcome you back to Setmore in the future. Julia, Community Team
Sports, 2-10 Employees
Used the Software for: 1+ year
Great For The Money
Comments: Overall my experience was wonderful and it worked for a long time.
Pros:
I love that they have different options available to meet everyone's needs. It is very easy to use and it a clean and professional look.
Cons:
I had to stop using the software because I needed to connect providers with resources and Setmore wasn't able to do it at that time.
Setmore Response
last month
Hi there Josh, Thank you for taking the time to review Setmore! Thrilled to hear that you think Setmore is great value for money and it s easy to use, professional and clean. We're sorry to hear that you are no longer a Setmore customer. We're constantly improving the product for our customers so we appreciate all feedback. If you have any suggestions on how we can improve, do not hesitate to reach out at [email protected] Julia, Community Team
Health, Wellness & Fitness, 2-10 Employees
Used the Software for: 2+ years
A few things I need that are imperative
Comments: Overall experience is good but just so frustrating that the support chat I feel dont understand your points or address / understand you problems. It feels like they're so detached from caring. Ive literally just had a conversation with someone on chat and it was an awful experience.
Pros:
Super simple and works with you, quick easy and makes life simple
Cons:
Really important for us and reasons why I witched: We need to take varied deposit amounts If someone cancels their appointment we have to contact them to get their card details to to refund their deposit- it's really frustrating Sometimes when I contact customer support I feel like they dont listen Our clients frequently commented on the fact that they stated going through the booking system then it quit/froze/took their card details and didnt go through. We thought it was people just being difficult however it was such a common complaint- can we report it to you and you look at a history of what happened within that transaction? Why can we not reuest payments off people through setmore- its a really great feature. There's not enough characters for T&Cs & notes to the customer when booking.
Sarah
System Engineer in US
Verified LinkedIn User
Information Technology & Services, 10,000+ Employees
Used the Software for: 1+ year
I love that Setmore is so simple to use
Comments: Setting up Setmore couldn't be easier because to its user-friendly UI. Client self-booking, automated appointments, and prompt customer service are three of my favorite aspects. For extra features, you can pay an additional fee or subscribe to a premium subscription.
Pros:
My favorite thing about Setmore is how easy it is to use, yet filled with all the information I need to book the right appointments and services every time. Within the first month, I was able to create my return on investment and provide value to my clients via documentation and regular meetings.
Cons:
Setmore's sole flaw is that it can occasionally crash. Occasionally, things don't save correctly and updates don't appear until hours later when you reenter the application. Setmore's only genuine flaws are these little hiccups in the system.
Setmore Response
4 months ago
Hi there Sarah, Thank you for taking the time to leave us a review! Thrilled to hear that you think Setmore is simple to use, terrific and affordable to help manage your business. It's great that you like the social media integrations, client self-booking, automated appointments, and prompt customer service. If you require any assistance, do not hesitate to reach out to our 24/7 team via the live chat in the app or at [email protected] Happy Scheduling! Julia, Community Team