What Is Asana?
With Asana, you can orchestrate work across teams at scale–from daily tasks to strategic cross-functional initiatives. Asana is the only work management platform that turns goals into action and breaks down silos between teams. More than 135,000 paying customers and millions of free organizations across 190 countries rely on Asana to manage everything from company objectives to digital transformation to product launches and marketing campaigns.
Who Uses Asana?
Why do 11,000+ customers give Asana 4.5/5 stars? Asana is the easiest way to manage projects, processes, and tasks across teams at scale. Asana helps teams be more productive and deliver better work.
Where can Asana be deployed?
Cloud-based
On-premise
---
About the vendor
Asana
Located in San Francisco, US
Founded in 2008
Asana pricing
Starting Price:
US$13.49/month
Yes, has free trial
Yes, has free version
Asana has a free version and offers a free trial. Asana paid version starts at US$13.49/month.
Pricing plans
get a free trial
About the vendor
Asana
Located in San Francisco, US
Founded in 2008
Asana videos and images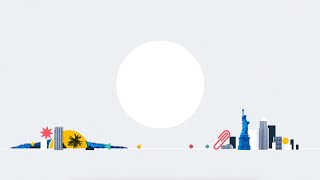 Features of Asana
Access Controls/Permissions
Activity Dashboard
Activity Tracking
Activity/News Feed
Ad hoc Reporting
Agile Methodologies
Alerts/Notifications
Approval Process Control
Assignment Management
Audit Trail
Automated Scheduling
Backlog Management
Bar Chart
Brainstorming
Budget Management
Budgeting/Forecasting
Bug/Issue Capture
Business Process Automation
CRM
Calendar Management
Campaign Analytics
Campaign Management
Campaign Planning
Capacity Management
Change Management
Channel Management
Client Management
Client Portal
Collaboration Tools
Color Codes/Icons
Commenting/Notes
Communication Management
Compliance Tracking
Contact Management
Content Management
Cost-to-Completion Tracking
Create Subtasks
Customizable Dashboard
Customizable Templates
Dashboard
Data Connectors
Data Import/Export
Data Visualization
Dependency Tracking
Discussions/Forums
Display Ad Management
Document Management
Document Storage
Drag & Drop
Electronic Forms
Email Management
Email Marketing
Email-to-Task Conversion
Employee Database
Employee Management
Employee Onboarding
Employee Scheduling
Event Triggered Actions
File Management
File Sharing
For Creative Agencies
For IT Project Management
For Small Businesses
Forecasting
Forms Automation
Forms Management
Gantt/Timeline View
Goal Management
Goal Setting/Tracking
Graphical Workflow Editor
Guest Access
Idea Management
Ideation
Import Tasks
Innovation Management
Issue Management
KPI Monitoring
Kanban Board
Knowledge Management
Labor Forecasting
Lead Management
Live Chat
Marketing Calendar
Media Planning
Meeting Management
Messaging
Milestone Tracking
Mobile Access
Multi-Campaign
Multi-Channel Marketing
No-Code
Notes Management
Orientation Workflow Management
Percent-Complete Tracking
Performance Review Management
Personalization
Polls/Voting
Portfolio Management
Presentation Tools
Prioritization
Process Modeling & Designing
Product Lifecycle Management
Product Roadmapping
Productivity Tools
Progress Tracking
Project Management
Project Planning
Project Planning/Scheduling
Project Scheduling
Project Tracking
ROI Tracking
Real Time Data
Real Time Editing
Real Time Notifications
Real-Time Chat
Recurring Tasks
Reminders
Remote Access/Control
Remote Support Software
Reporting & Statistics
Reporting/Analytics
Reporting/Project Tracking
Requirements Management
Resource Management
Resource Request
Resource Scheduling
Risk Management
Roadmapping
Role-Based Permissions
Rules-Based Workflow
Scenario Planning
Screen Sharing
Search/Filter
Single Page View
Single Sign On
Skills Tracking
Status Tracking
Strategic Planning
Surveys & Feedback
Tagging
Task Editing/Updating
Task Management
Task Progress Tracking
Task Scheduling
Task Tagging
Template Management
Templates
Third Party Integrations
Ticket Management
Time & Attendance
Time & Expense Tracking
Time Tracking
Transcripts/Chat History
User Management
Version Control
Visual Workflow Management
Visualization
Web-based Deployment
Workflow Configuration
Workflow Management
Alyssa
Human Resources Generalist in US
Verified LinkedIn User
Hospital & Health Care, 10,000+ Employees
Used the Software for: 2+ years
With Asana, my team can stay on track
Comments: I prefer easy-to-use, not-overwhelming productivity applications. That's exactly what Asana is accomplishing with its beautiful interface, which allows me to accomplish far more without feeling overwhelmed.
Pros:
Simple task creation and flexible dashboard view options are two of my favorite features. Moreover, I appreciate how it provides a concise summary of your accomplishments so that you can evaluate your efficiency at a look. If you're a night owl like me, the option to switch to dark mode while you work is fantastic.
Cons:
The sheer number of options might be overwhelming, especially if some of the buttons or sections aren't clearly labeled or explained. For the more advanced features, we require an onboarding process that incorporates a YouTube tutorial video.
Vishal
Digital Marketer in India
Information Services, 51–200 Employees
Used the Software for: 1+ year
My daily on the go tool for managing task with team
Comments: Very Helpful and user friendly task manage tool i have ever seen, kudos to makers.
Pros:
I have using Asana since many years and when every I have new project on board I am just create with Asana so from starting phase to project delivery everything is just manage with Asana, this is very great productive tool I have ever seen.
Cons:
Didn't find it yet but some time desktop app get crush and need to restart your system so this is small thing need to fix but not consider as cons
Verified Reviewer
Verified LinkedIn User
Mining & Metals, 11–50 Employees
Used the Software for: 2+ years
Easy to use and quite straightforward
Comments: The first thing I find it very useful is that it helps a lot to manage my time and set priorities for different tasks. Because of its ability to be in different projects features, it will be quite handy for the ones who involve in different teams of a company like HR, Project Management.
Pros:
It's quite easy to use and it has helped me a lot to keep track of my daily tasks. I find it very satisfying to complete the tasks right after i finish them. It is also handy for the management team to review everyone's tasks and how they're doing at the end of the day. It has already got essential features for task management even in free version, but I'd love to go premium later.
Cons:
I hope it could provide more features like insights and trends in free version. But it is still okay to see the general insights of your work.
Alternatives Considered: Trello
Reasons for Choosing Asana: Asana is more easy to use and looks better.
Switched From: Trello
Asana Response
3 years ago
Hi there, thanks for taking the time to share your thoughts and feedback with us. We're grateful for your honest feedback and we're glad you feel we're on the right track! If you've any follow-up questions, please let us know via our support team (asana.com/support) or community forum (forum.asana.com), we'll be more than happy to help!
Phillip Sinothi
Senior In Charge in South Africa
Verified LinkedIn User
Accounting, 11–50 Employees
Used the Software for: 6-12 months
A Comprehensive Review of its Task and Project Management Features
Comments: Asana is a comprehensive tool for task and project management. It provides a wide range of features that can help teams collaborate and communicate more effectively, streamline their workflows, and track progress in real-time. Asana is a great tool for team collaboration, it offers a wide range of features that enable users to manage tasks and projects, communicate with team members, and track progress in real-time. It's intuitive, flexible, and easy to use, and the ability to customize fields and labels, automate repetitive tasks, and track progress, enables teams to improve their productivity and work more efficiently.
Pros:
Collaboration and communication. - You can easily assign tasks to team members, add comments to tasks, and attach files. Organizational capabilities - The ability to create custom fields and labels, use the calendar view and timeline, the ability to establish dependencies, and the Portfolio feature, all help in keeping your tasks and projects organized and easy to access.Real-time updates - any changes made to a task or project are immediately reflected across all members of the team. This helps to ensure that everyone is on the same page and can prevent delays or misunderstandings.
Cons:
Limited customization options - not able to fully customize the tool to their specific needs. Limited integrations - the number of integrations is still limited compared to other tools like monday.com. This may limit the ability of some teams to fully integrate Asana into their existing workflows and tools.
Alternatives Considered: Microsoft Planner and monday.com
Reasons for Switching to Asana: Cheaper and easier to use.The free tier works well for smaller businesses.
Joe
Web developer in France
Information Technology & Services, 5,001–10,000 Employees
Used the Software for: Free Trial
Organize and Manage Projects
Comments: I've been using Asana for several months now, and overall, I find it to be a useful project management tool. The user-friendly interface and customizable features make it easy for me to organize and manage my tasks and projects. I also appreciate the mobile app, which allows me to stay on top of my tasks when I'm on the go. However, I did find Asana's learning curve to be steep when I first started using it. It took some time for me to learn how to use all the features effectively, and I still feel like I'm not using the software to its full potential. Additionally, I've noticed that Asana's reporting capabilities are somewhat limited, and some of the views are not highly customizable. I think Asana is a useful project management tool that can help teams stay organized and productive. However it's essential to carefully evaluate the software's pros and cons to determine whether it's the right fit for your specific project management needs and budget.
Pros:
I've been using Asana for my project management needs, and I must say that I am impressed with its user-friendly interface. The interface is easy to navigate and it has made it simple for me to create and manage my projects effectively. I also appreciate the customizability of Asana's features, which allows me to tailor my project management experience to my specific needs and preferences. Another great feature of Asana is its mobile app. It's user-friendly and allows me to manage my projects on the go, which is incredibly convenient. I can quickly check tasks and deadlines, assign tasks to team members, and receive updates all from my mobile device. I am very satisfied with Asana's project management tools, and I would highly recommend it to anyone looking for a user-friendly, customizable, and mobile-friendly solution for managing their projects.
Cons:
Asana is a powerful project management tool, but it does have some drawbacks. One of the main issues that I've experienced with Asana is the steep learning curve. As a new user it can be challenging to learn and use the software, especially if you're not familiar with project management tools.Another issue I've faced is the limited integrations. Although Asana integrates with many apps and software, it doesn't integrate with all of the tools I use which can be inconvenient.Lastly, the price of Asana can be a barrier for small teams or businesses with limited budgets. It can be expensive to subscribe to Asana especially if you need to purchase multiple seats for your team.