What Is Trello?
From sales and marketing to HR and operations, teams can design and customize Trello to fit their unique needs and work styles. And with over 100+ integrations with other key tools like Google Drive, Slack, Jira and more, Trello is a living, breathing project hub of cross-team collaboration no matter where your work needs to happen. Trello brings joy to teamwork by making it transparent and easily shareable across boards and teams.
Who Uses Trello?
Trello is for teams of all sizes, for the creators and doers, and for those who take dreams to done. Trusted by millions, Trello powers teams all around the world.
Where can Trello be deployed?
Cloud-based
On-premise
---
About the vendor
Atlassian
Located in San Francisco, US
Founded in 2013
Trello pricing
Starting Price:
US$0.00/month
Yes, has free trial
Yes, has free version
Trello has a free version and offers a free trial. Trello paid version starts at US$0.00/month.
Pricing plans
get a free trial
About the vendor
Atlassian
Located in San Francisco, US
Founded in 2013
Trello videos and images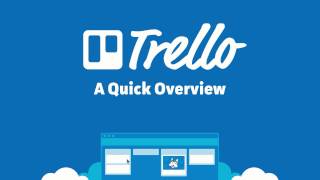 Features of Trello
Access Controls/Permissions
Activity Dashboard
Activity Tracking
Activity/News Feed
Alerts/Notifications
Assignment Management
Backlog Management
Billing & Invoicing
Brainstorming
Budget Management
Business Process Automation
CRM
Calendar Management
Campaign Management
Campaign Planning
Channel Management
Client Portal
Collaboration Tools
Commenting/Notes
Communication Management
Configurable Workflow
Content Management
Cost-to-Completion Tracking
Create Subtasks
Customizable Dashboard
Customizable Templates
Dashboard
Data Import/Export
Discussions / Forums
Document Storage
Drag & Drop
Electronic Forms
Email Management
Email-to-Task Conversion
Employee Management
File Sharing
For Creative Agencies
For Small Businesses
Forms Automation
Gantt/Timeline View
Goal Management
Goal Setting / Tracking
Graphical Workflow Editor
Guest Access
Idea Management
Import Tasks
Innovation Management
Inventory Management
KPI Monitoring
Kanban Board
Knowledge Management
Live Chat
Marketing Automation
Marketing Calendar
Media Planning
Meeting Management
Messaging
Milestone Tracking
Mobile Access
Multi-Campaign
No-Code
Notes Management
Order Management
Order Tracking
Orientation Workflow Management
Percent-Complete Tracking
Performance Metrics
Polls/Voting
Portfolio Management
Prioritization
Process Modeling & Designing
Product Data Management
Product Lifecycle Management
Product Roadmapping
Progress Tracking
Project Management
Project Planning
Project Planning/Scheduling
Project Tracking
Real Time Editing
Real Time Notifications
Real-Time Chat
Recurring Tasks
Remote Access/Control
Remote Support Software
Reporting & Statistics
Reporting/Analytics
Reporting/Project Tracking
Requirements Management
Resource Management
Resource Request
Resource Scheduling
Risk Management
Roadmapping
Rules-Based Workflow
SSL Security
Scheduling
Search/Filter
Secure Data Storage
Skills Tracking
Sprint Planning
Status Tracking
Strategic Planning
Surveys & Feedback
Tagging
Task Editing/Updating
Task Management
Task Progress Tracking
Task Scheduling
Task Tagging
Template Management
Third Party Integrations
Time & Expense Tracking
Time Tracking
Training Management
Vendor Management
Visual Workflow Management
Visualization
Web-based Deployment
Workflow Configuration
Astrid
Senior IT Recruiter in El Salvador
Verified LinkedIn User
Outsourcing/Offshoring, 201-500 Employees
Used the Software for: 6-12 months
Remote Project Management? Trello is your tool!
Comments: "Chef Kiss! 5 stars, would totally use it again"
I know it's super cliche but is true, I love Trello and after working with sooooo many project management tools Trello is among my Top 3, and whenever a new client tells me "Let me add you to our Trello Board" I cry put of joy because I know I am gonna have the information and support I need just a click away.
Pros:
Honestly, there are so many things to like about Trello, how user-friendly it is, you can literally teach anyone how to use Trello in less than 20 minutes. Super easy for people who are starting doing project management, visually a blast and you are able to have full visibility of stages and day-to-day tasks. Managing backlog is super easy and you are able to truly focus on what is important and not feel like you leaving anything out.
Cons:
If you are looking for a more confidential set type of tool maybe Trello is not your thing. Some of the projects I manage need some part to be public and others to be more on the low and since Trello is more focus on open collaboration I find myself needing to share classified files outside the tool which can complicate and confuse my peers, but honestly is more of the project itself than the tool.
Alternatives Considered: Workzone, monday.com, ClickUp and Asana
Reasons for Choosing Trello: User-friendliness, I love using Trello when working with a team who is new to Project Managing software since it so easy to use and explain.
Switched From: Jira, GoodDay, Confluence and ClickUp
Reasons for Switching to Trello: Price value comparative.
Ahmad Farhad
Cheif Marketing Officer in US
Management Consulting, 11-50 Employees
Used the Software for: 1+ year
Bring Discipline into your Business!
Comments: I love Trello, it's an amazing product. I can use Trello for my personal goals and business goals with great and nice tasks management. This product has been helping my for 2 years to plan and execute my goals. Thank you for this wonderful product!
Pros:
Trello has a great user interface and is useful for project management. I easy can plan several projects, pin tasks, track the progress of work, manage the team's work, and meet my deadlines in a very easy way.
Cons:
I don't feel like missing any feature or tool while using Trello, but I love to see new features in Trello soon.
Alternatives Considered: Airtable
Reasons for Choosing Trello: Becuase I couldn't be able to track my works in Excel, and also Trello has easy and nice user interface than Airtable for my works.
Switched From: Airtable and Microsoft Excel
Reasons for Switching to Trello: Because, the management and features of Trello are more worthy than any products I consider. The Trello workflow management is a main useful tool for my business growth.
Trindiad de Jesus
ceo in Mexico
Printing, 2-10 Employees
Used the Software for: Free Trial
The worst to organize projects
Comments: It was not a good experience at all, it cost us a lot to use it and above all to make it work efficiently, in the end we decided to leave it.
Pros:
I can't say many positive things, the truth is that although the application fulfills enough of what was promised in everything it falls short.
Cons:
Problems of all kinds from alerts to the lack of update of tasks, we used the tool to organize our projects a bit but it was counterproductive, it was not updated on time so the tasks did not appear done, did not sound or send the alerts. We lost on several occasions the projects that we already had organized. It was a total fiasco but hopefully they will correct it over time.
Dylan
Operations Manager in Australia
Verified LinkedIn User
Printing, 11-50 Employees
Used the Software for: 2+ years
The only task management tool that has ever stuck with our team
Comments: We have been happily using Trello for years. We use the free version (with occasional upgrades) and it's powerful enough to do exactly what we want. Without Trello I think we would get far less done!
Pros:
We have a remotely dispersed team, and users at all levels of familiarity/interest in software tools. Trello is the only tool that has ever stuck and that our users have continued to use without constant prodding. It's simple enough to look like a structured wall of post-it notes for users who want that, but has enough granular controls that other users can label/colour-code/due-date to their heart's content. The UI is very well structured and both sets of users can happily co-exist. It also allows easy colloboration with our external development team.
Cons:
Sometimes I feel during busy periods that I lose track of individual updates (due to the sheer volume). I end up having to go board by board and card by card to ensure I don't miss something. Having a better system to watch certain cards/lists would help filter this.
urban
Marketing Manager in Kenya
Verified LinkedIn User
Education Management, 201-500 Employees
Used the Software for: 2+ years
Trello tracker review
Comments: With just an email notification am able to get all the key team members on board about a campaign, their views, comments and also assign tasks easily.
Pros:
I like the fact that i am able to clearly label and track multiple projects helps ease communication with project members and delegate tasks. It has a file storage option which is easy to use. As a team leader, am able to give access to different team member as per the project requirements. communicate with project members and delegate tasks.
Cons:
Trello is unable to lock data for specific tasks